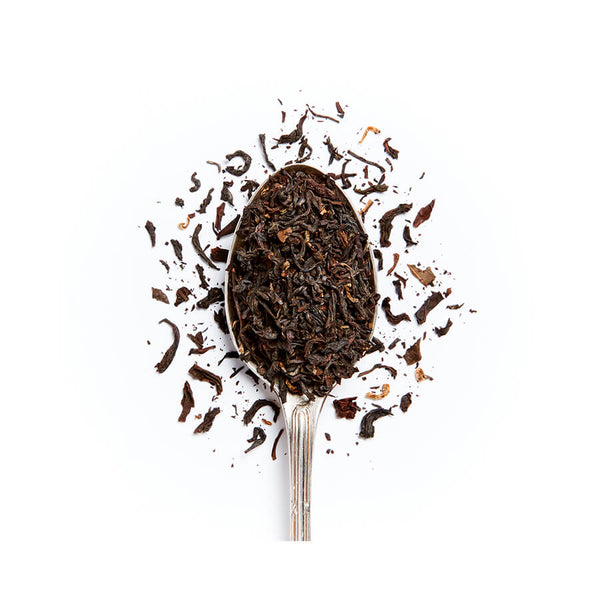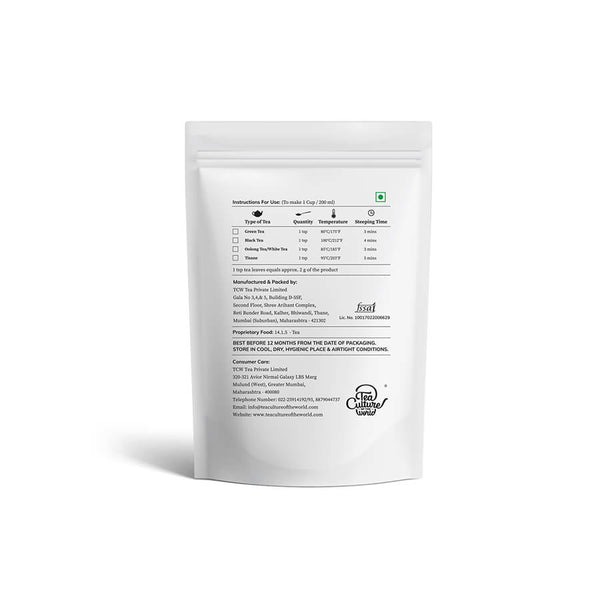 Tea connoisseurs refer to Castleton black tea as the True Muscatel. Sourced from one of Darjeeling's finest estates, it has a heady aroma and a lingering muscatel flavor. Indulge yourself by taking some time to appreciate every nuance of this flavored black tea – the sweet, nutty fragrance as it brews, it rich copper hue and perfect, balanced flavour.
Indulge in a tea experience
For one cup of Castleton tea, scoop 2 teaspoons of black tea leaves into a teapot. Pour 200ml of water freshly boiled at 100°C over the leaves and let the infusion steep for 4 minutes. Pour yourself a hot cup of this exquisite brew, add milk and sugar or honey if required and enjoy a luxurious mid-morning break.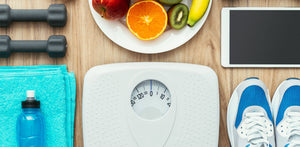 Here's to Your Health
<ul>
<li>Increased mental alertness </li>
<li>Higher focus and concentration</li>
</ul>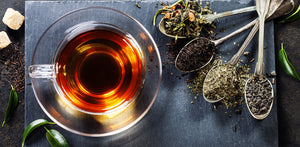 Tasting Notes
<strong>'Balanced, Muscatel'</strong><br/>
The Liquor<br/>
Aroma: <strong>Sweet, Nutty</strong><br/>
Appearance: <strong>Copper </strong>
Taste: <strong> Muscatel </strong><br/>

Tea Story

The Castleton estate was created in 1885 by Dr. Charles Graham. Named after a tall, castle-like building on the estate, Castleton is known to produce the world's finest muscatel tea. In a charming departure from the norm, the tea gardens of the estate are not numbered, but have quaint names that evoke their history, for instance, Jim Basha, which signifies the home of the former manager, and Baseri, which means resting place.