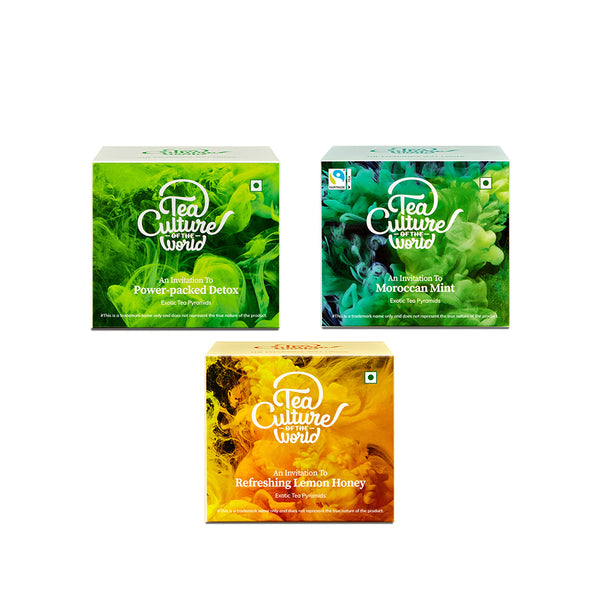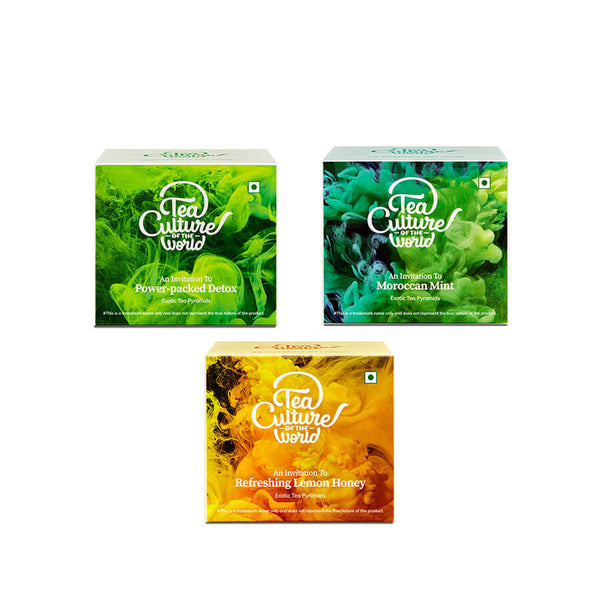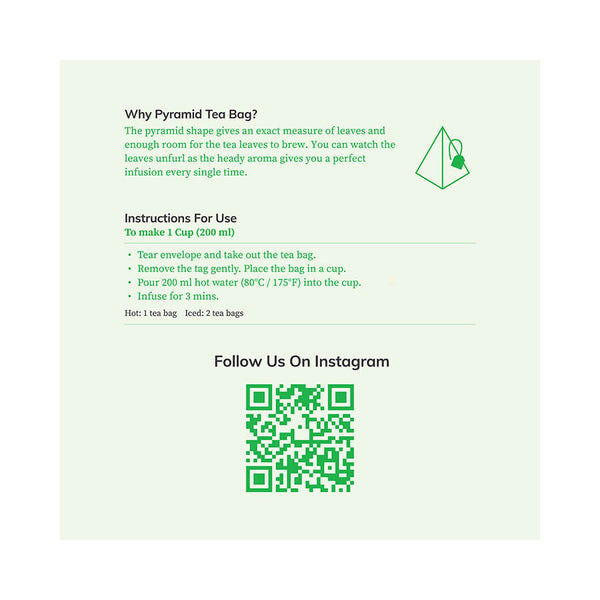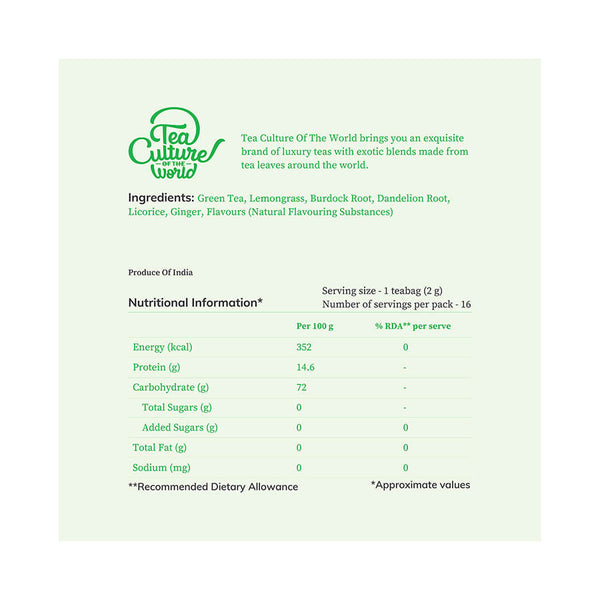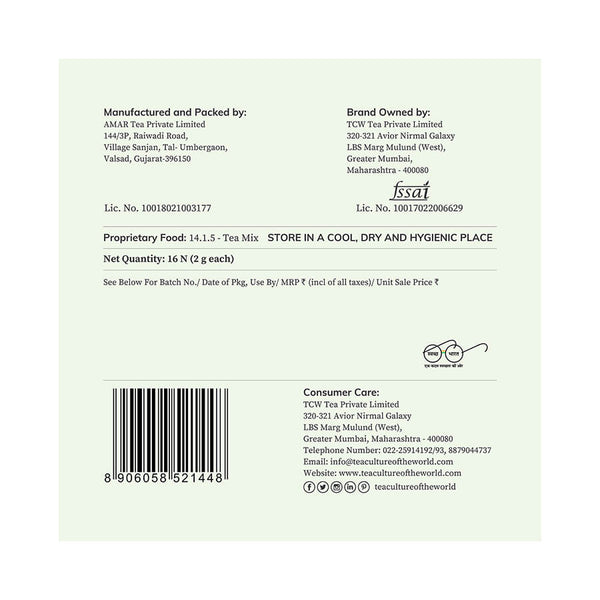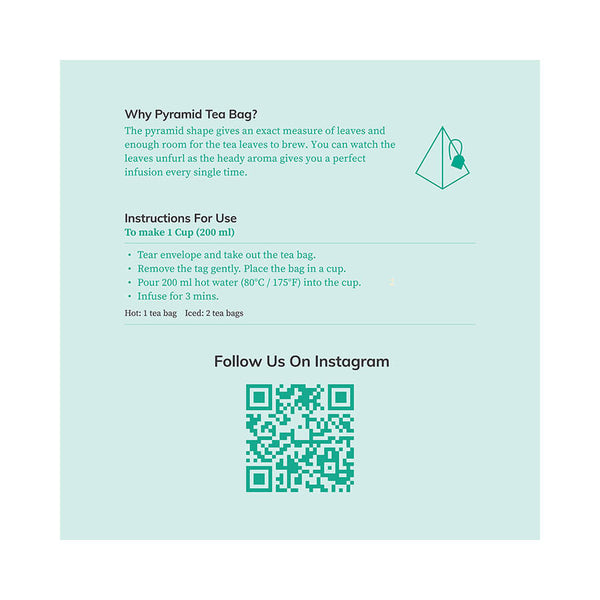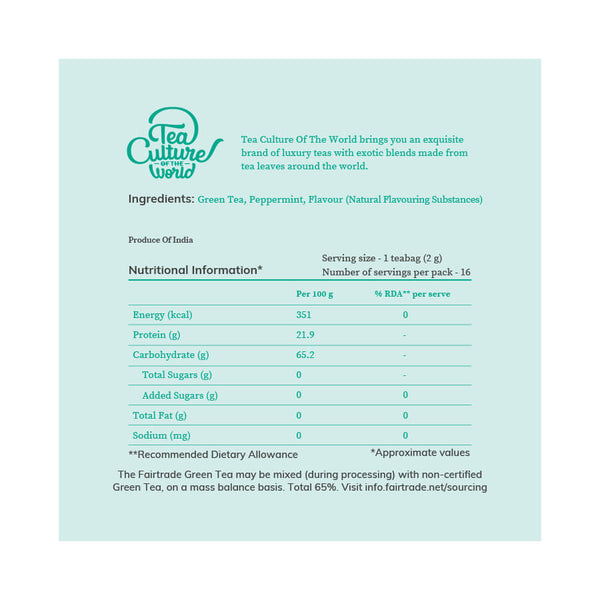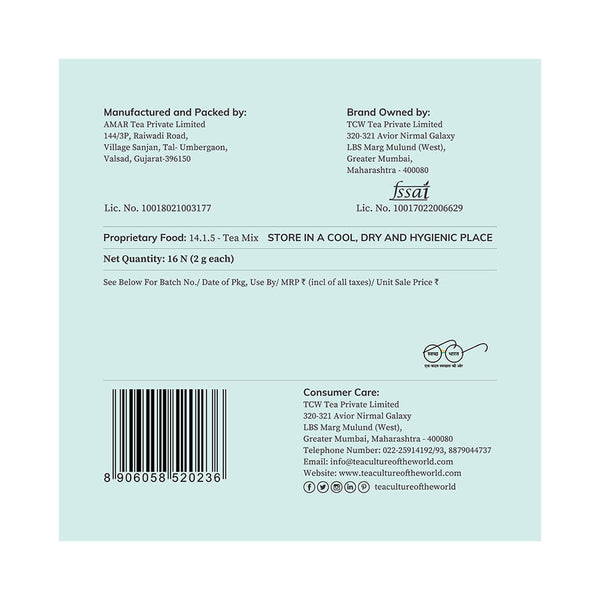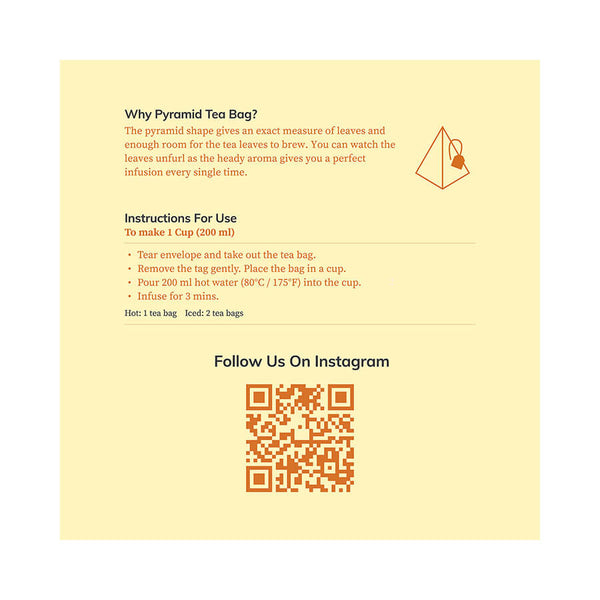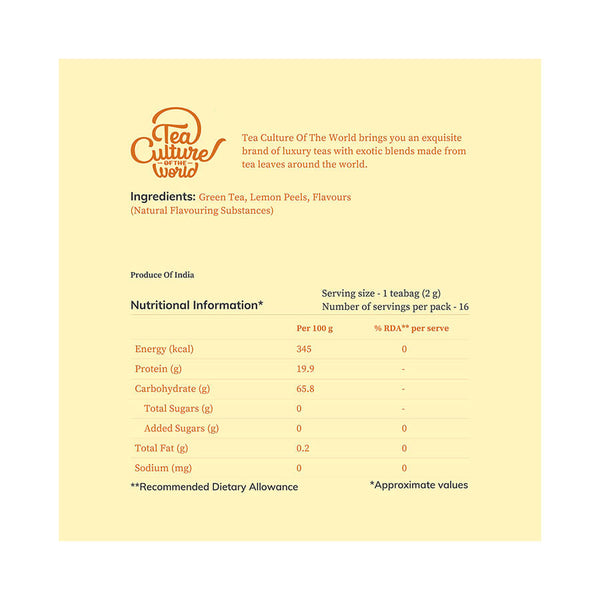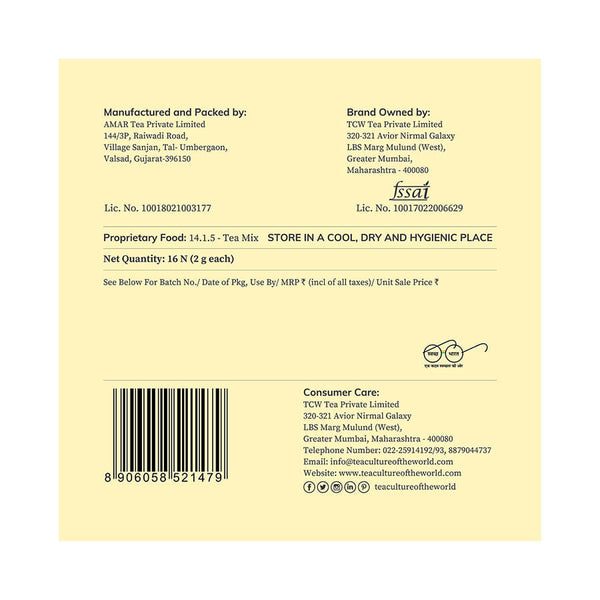 Bestseller Combo - Power-Packed Detox, Moroccan Mint, Refreshing Lemon Honey
Savor the best of our collection with our curated picking of the three most well-loved green tea blends.
Power-Packed Detox
It's a rejuvenating brew combines the best green tea with the power of licorice, burdock, dandelion, lemongrass and ginger.

Lemongrass is known to help relieve abdominal discomfort and pain. May improve digestion.
May help in purification of blood and elimination of toxins.
Antioxidants in green tea may protect against chronic diseases such as cancer and heart diseases.
Moroccan Mint
Soothes the Mind & Nerves.

Antioxidants in peppermint promote healthy skin. 

May help to relieve digestive problems.
Refreshing Lemon Honey

Helps in detoxification of the body. 

May help relieve heartburn and stomach ailments. 

The infusion is flavorful and refreshing.