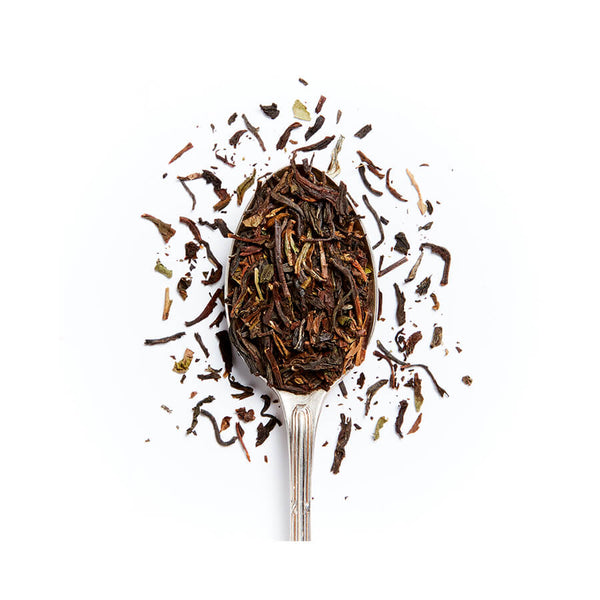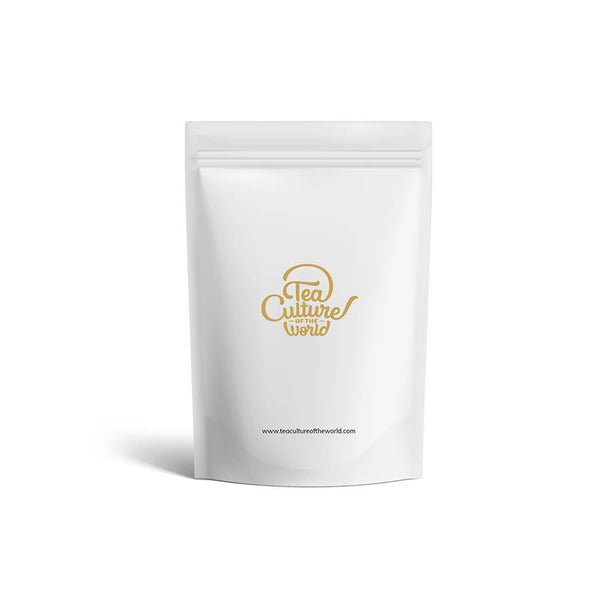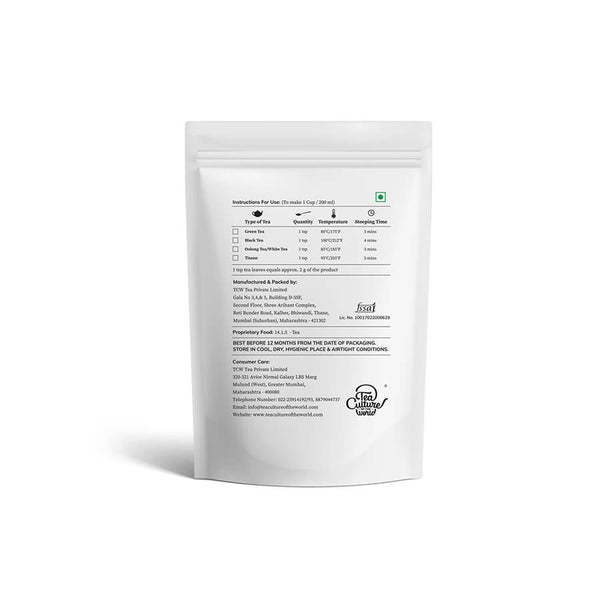 The Risheehat estate in Darjeeling yields this glorious tea, with a delicious aroma of herbs and spices and an intriguing muscatel flavour. The best black tea leaves have to be picked at a precise time, to preserve their rare muscatel flavour and freshness, but you can take your time savouring this cup of sheer luxury.
Indulge in a tea experience
For one cup of Risheehat tea, scoop 2 teaspoons of the leaves into a teapot. Pour 200ml of water freshly boiled at 100°C over the black tea leaves and let the infusion steep for 4 minutes. Pour yourself a fragrant cup, add milk and sugar or honey if required, and enjoy this exquisite tea any time of day.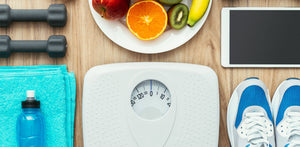 Here's to Your Health
<ul>
<li>Higher mental alertness </li>
<li>Higher focus and concentration</li>
</ul>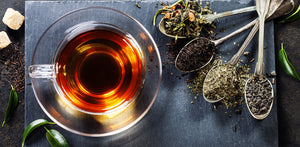 Tasting Notes
<strong>'Sweet, Muscatel flavour'</strong><br/>
The Liquor<br/>
Aroma: <strong>Woody with a trace of herbs and spice</strong><br/>
Appearance: <strong>Orange </strong>
Taste: <strong>Sweet, Muscatel, Heady</strong><br/>

Tea Story

The Risheehat tea estate was established by British tea planters in the 19th Century. It is certified as an estate and known widely for its quality Darjeeling 1st flush and Darjeeling 2nd flush tea.