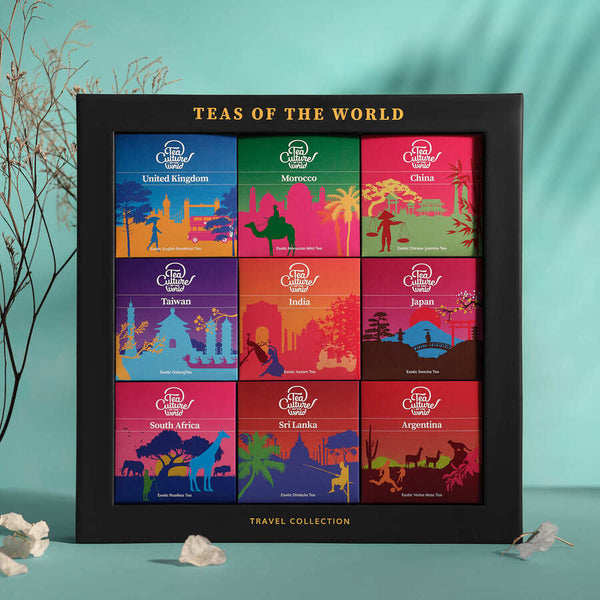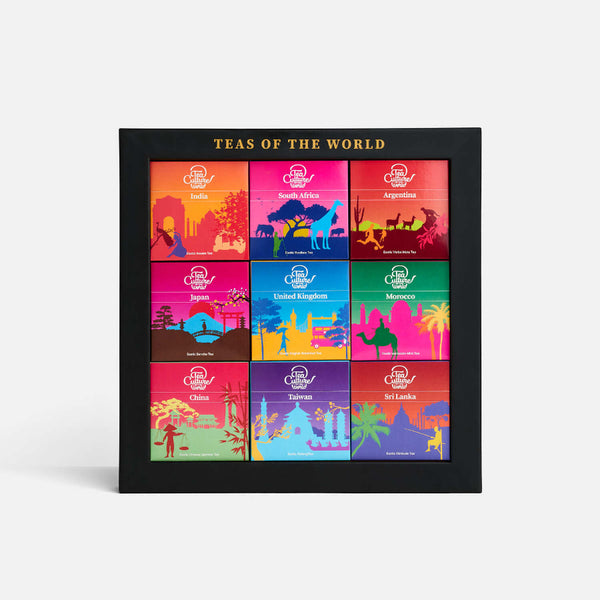 Contents:
Explore global flavors with Teas of the World – Assam, Rooibos, Mate, Sencha, English Breakfast, Moroccan Mint, Jasmine, Oolong, and Dimbula Tea.
A curated selection of premium teas sourced from renowned tea regions worldwide.
Immerse yourself in the rich history and diverse taste profiles of teas from India, China, South Africa, Argentina, Japan, North Africa, and Sri Lanka.
Elevate your tea experience with a journey through the finest leaves, each offering a unique blend of aromas and flavors.
Discover the art of tea from different cultures, all conveniently packaged for an authentic, global tea tasting experience.