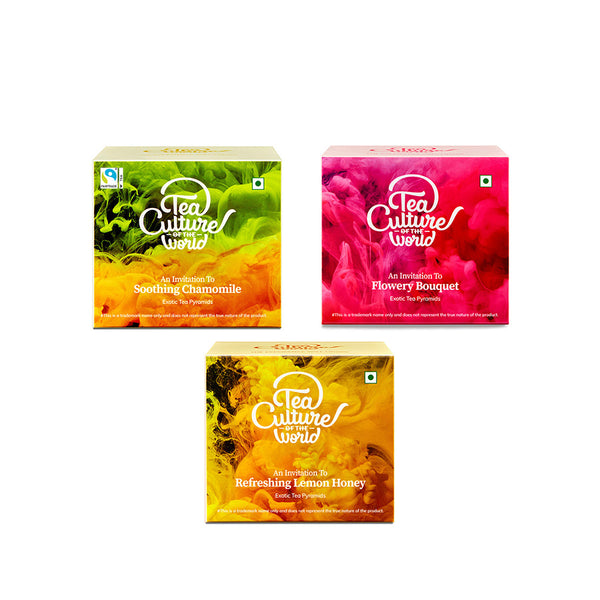 Bestseller Combo - Soothing Chamomile, Flowery Bouquet and Refreshing Lemon Honey
Savor the best of our collection with our curated picking of the three most well-loved green tea blends.
Soothing Chamomile

May reduce stress and relieve anxiety.
May help with cramps.
Antioxidants may boost the immune system
Heal and revitalize skin
Flowery Bouquet
Hibiscus is said to condition the scalp and improve hair health.
Anthocyanins in rose petals have a beneficial effect on skin health.
Protects with antioxidants.
Refreshing Lemon Honey
Helps in detoxification of the body.
May help relieve heartburn and stomach ailments.
The infusion is flavorful and refreshing.