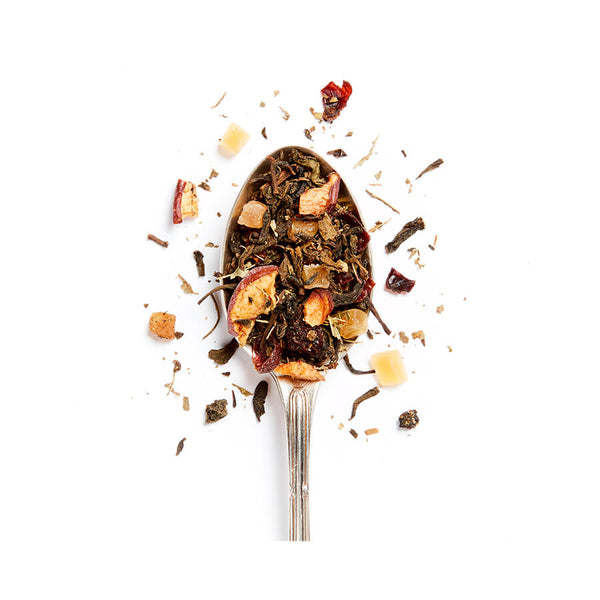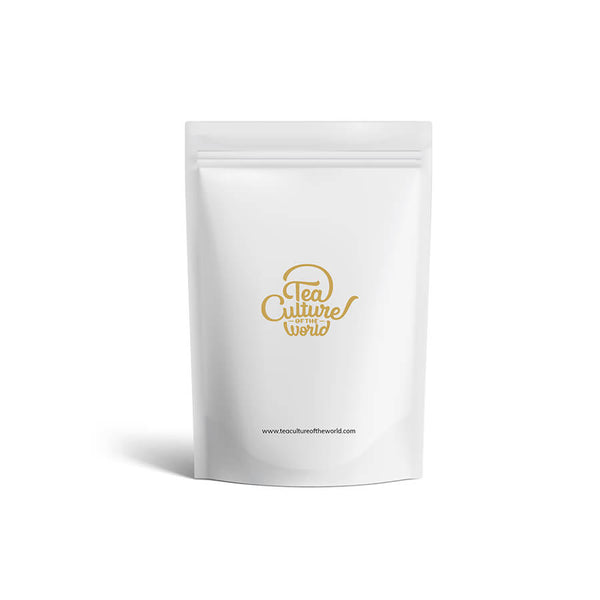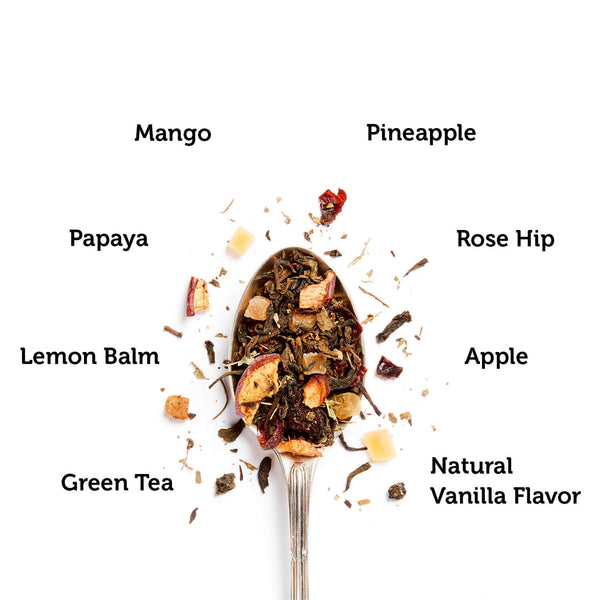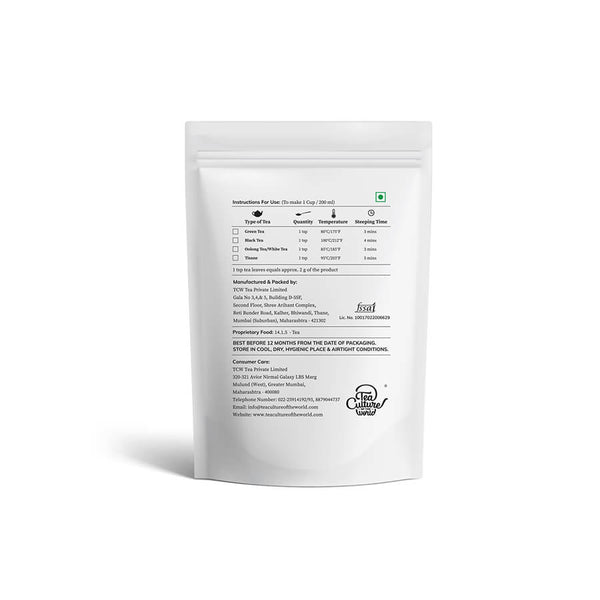 The irresistible, juicy goodness of mangoes and the mild flavour of green tea come together in this signature blend. Every fruity, refreshing sip evokes the feeling of summertime, right through the year. 
Indulge in a tea experience
For one cup of Mango Love tea, scoop 1 teaspoon of the leaves into a teapot. Pour 200ml of water freshly boiled at 80°C over the leaves and let the infusion steep for 3 minutes. Pour yourself a hot, fruity cup, add honey if required and enjoy it any time of day.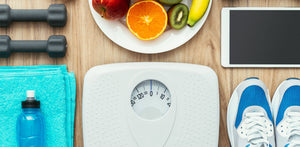 Here's to Your Health
<ul>
<li>Boosts metabolism</li>
<li>Rich source of vitamins</li>
</ul>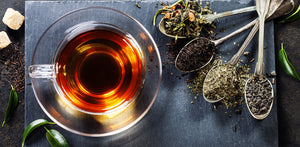 Tasting Notes
<strong>'Mild, Sweet, Fruity'</strong><br/>
The Liquor<br/>
Aroma: <strong>Alphonso mango</strong><br/>
Appearance: <strong>Golden Yellow </strong>
Taste: <strong>Subtle mango flavour</strong><br/>

Tea Story

A well-balanced, luxurious blend of fruits, herbs and green tea makes Mango Love unique. The finest, most succulent mangoes, pineapples, papayas, apples, dog rose hips and verbena complement the mild astringency of green tea, giving you a tea that's flavourful and nutrient-rich too.