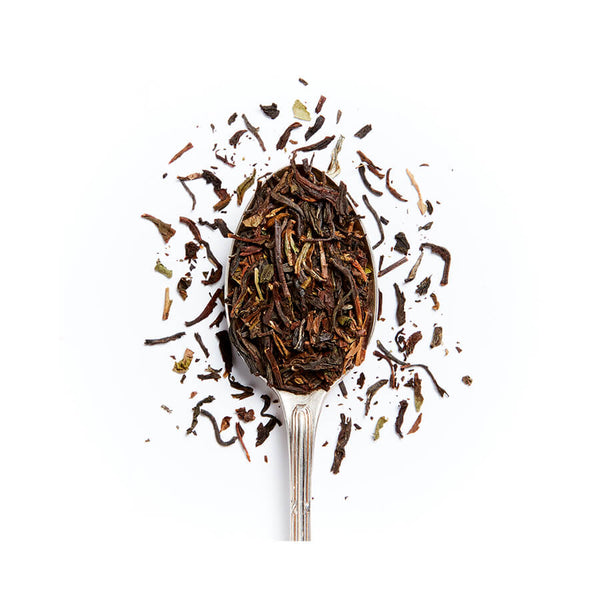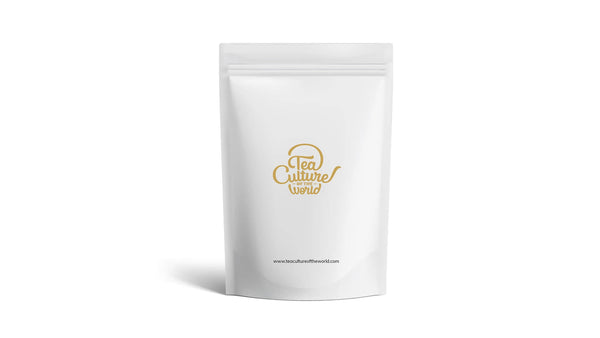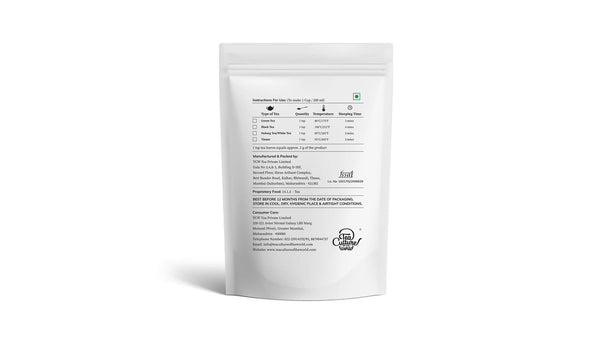 This world-famous Darjeeling tea seems to bring with it the sun-kissed warmth and aroma of India's finest tea estates. Picked at spring time, First Flush Darjeeling Tea brews into a vibrant red infusion that delights you with its floral fragrance and subtle, refreshing flavour.
Indulge in a tea experience
For one cup of Darjeeling First Flush tea, scoop 1 teaspoon of the black tea leaves into a teapot. Pour 200ml of water freshly boiled at 100°C over the leaves and let the infusion steep for 4 minutes. Pour the hot, fresh tea into a cup, add milk and sugar or honey if required and savour it any time of day.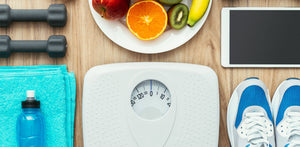 Here's to Your Health
<ul>
<li>Higher metabolism</li>
<li>Improved mental focus</li>
</ul>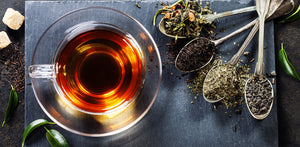 Tasting Notes
<strong>'Mild, Subtly tangy'</strong><br/>
The Liquor<br/>
Aroma: <strong> Floral </strong><br/>
Appearance: <strong> Vibrant Red </strong><br/>
Taste: <strong>Delicate, Tangy aftertaste</strong><br/>

Tea Story

In 1841, Dr. Campbell, the first superintendent of Darjeeling, acquired seeds from Chinese tea plants and planted them around his bungalow (known today as Beechwood). With this he gave rise to Darjeeling's tea industry. Darjeeling First Flush teas are among the most prized, with their delicate muscatel flavour and mild astringency.