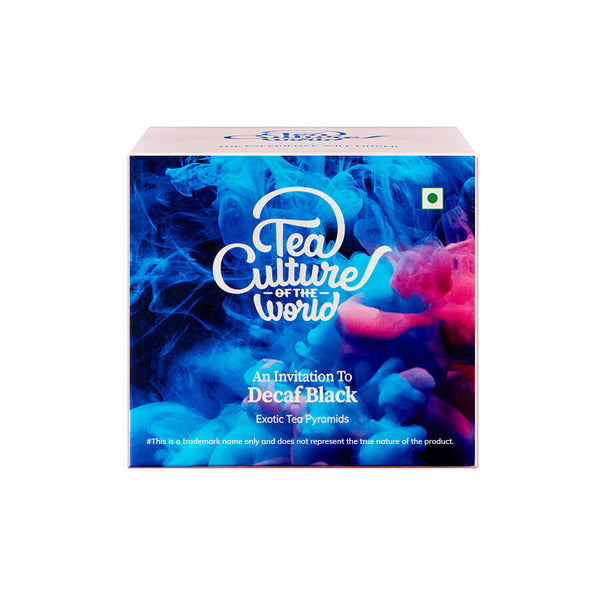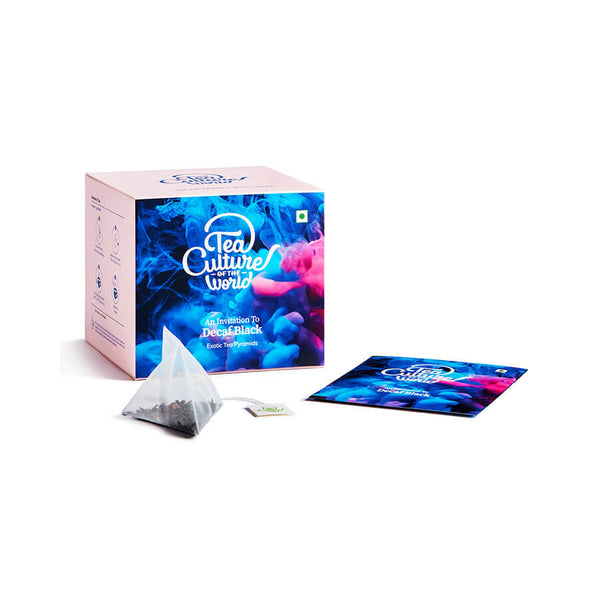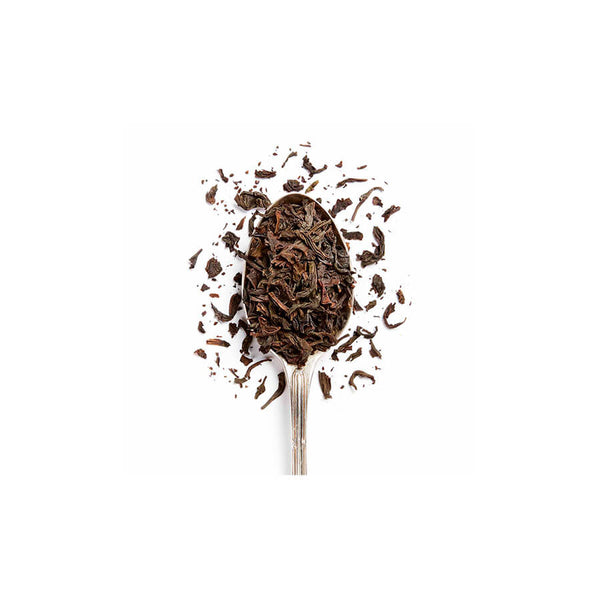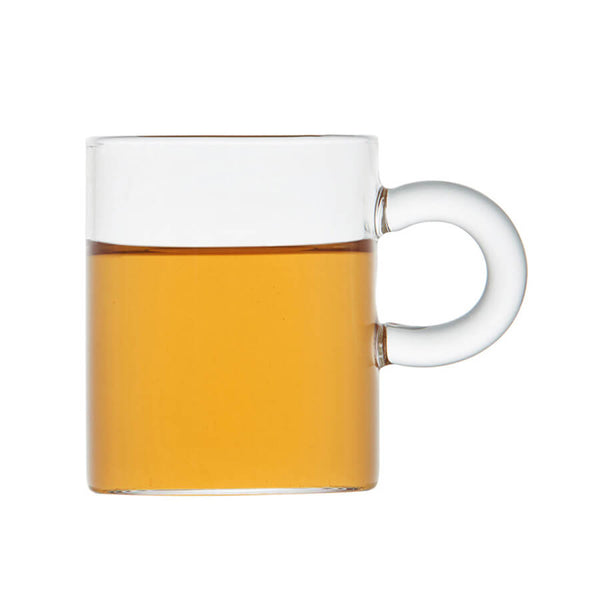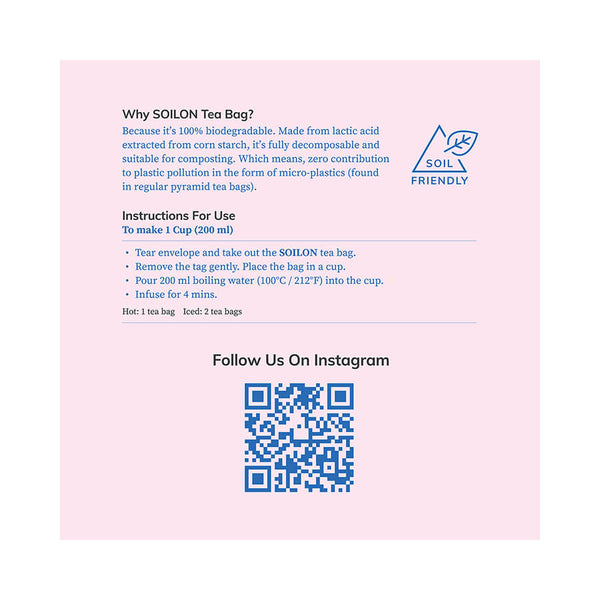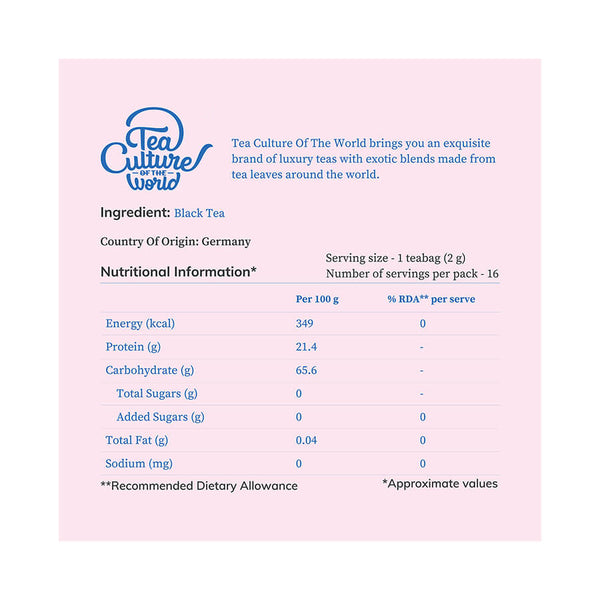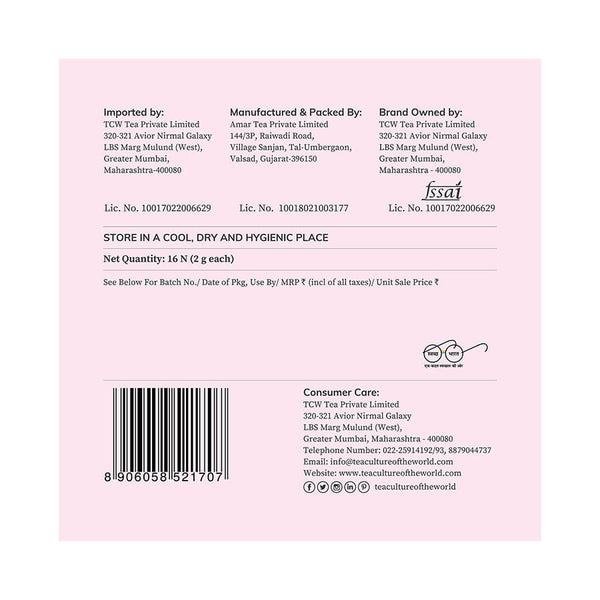 It's a classic decaffeinated black tea, with all the robust flavour you want, without the caffeine. Treat yourself to a delectable, guilt-free cup of exquisite Decaf Black whenever you want a moment of indulgence, even at night.
Indulge in a tea experience
For one cup of Decaf Black tea, open the sachet, remove 1 teabag and place it in your teacup. Pour 200 ml of water freshly boiled at 100°C over the teabag and let the infusion steep for 4 minutes. Pour the fresh tea into a cup and enjoy a soothing cup at night, with milk and sugar or honey.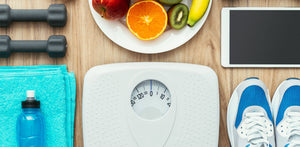 Here's to Your Health
<ul>
<li>Black tea is known to be a rich source of antioxidants, including polyphenols and catechins.</li>
<li>Antioxidants may delay the onset of chronic diseases.</li>
<div class="custom-disclaimer">
</ul>
*Disclaimer: Ingredients used in the tea are known to contribute to the mentioned health benefits. These given benefits have not been evaluated by licensed medical bodies and are not intended to diagnose, treat, cure or prevent any disease.
</div>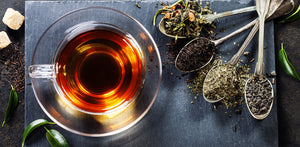 Tasting Notes
<strong>'Robust, Tangy'</strong><br/>
The Infusion<br/>
Aroma: <strong> Toasty </strong><br/>
Appearance: <strong>Deep Amber</strong><br/>
Taste: <strong>Robust, Flavourful</strong><br/>

Tea Story

A popular myth holds that if you steep normal tea leaves for 30 seconds and then throw away the water, you can rid the tea of 80% of its caffeine content. The leaves can then be brewed again to get decaffeinated tea. This has never been proven and is unlikely to be true; so if you want a real decaffeinated tea, just pick it up from Tea Culture of the World!