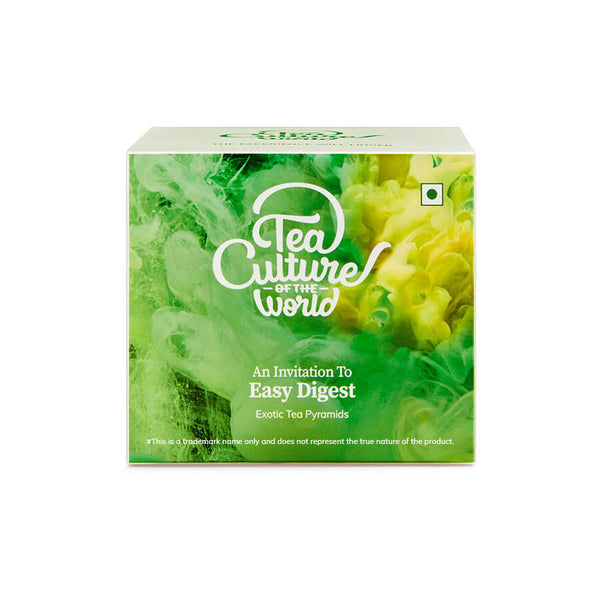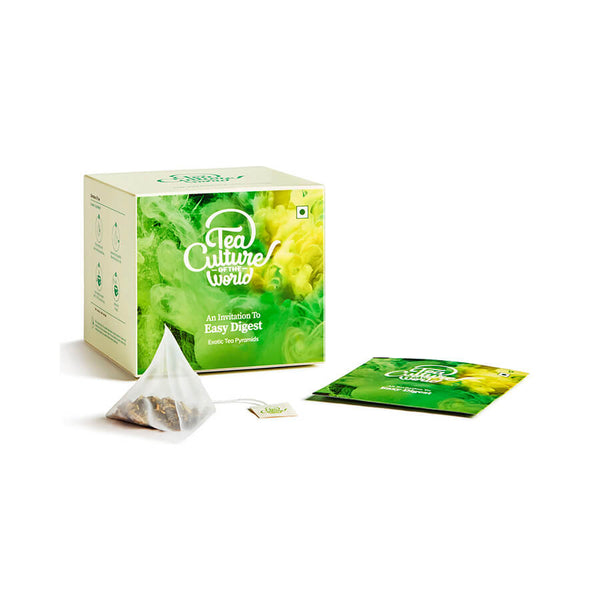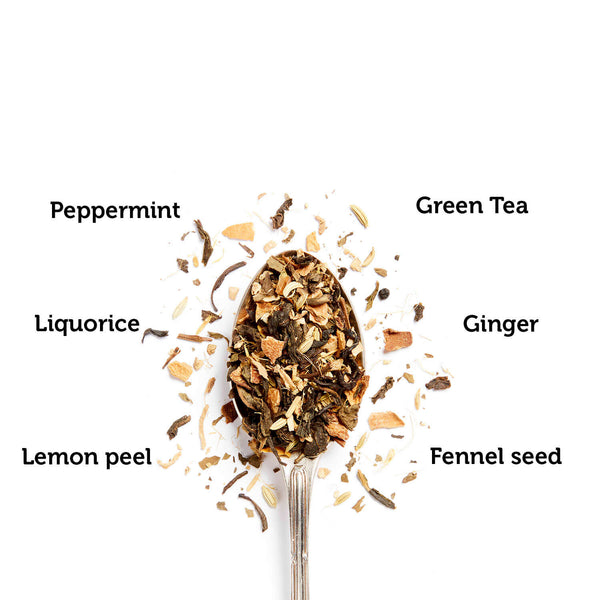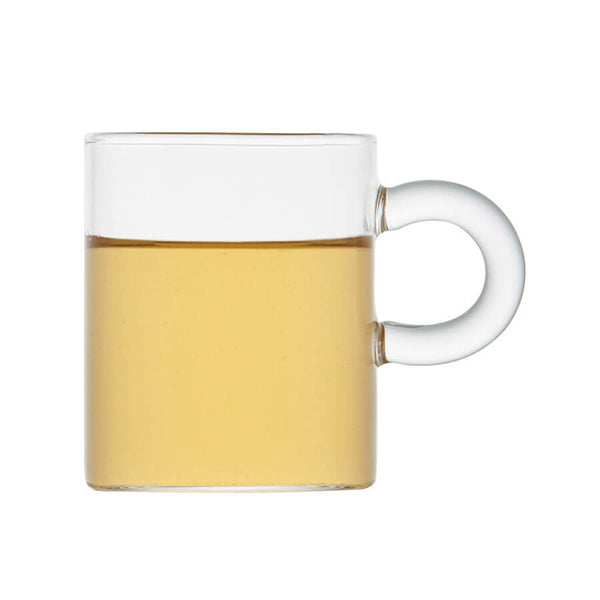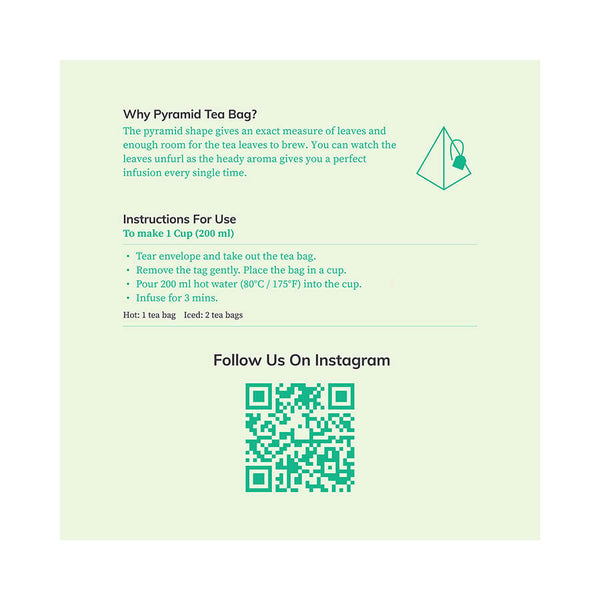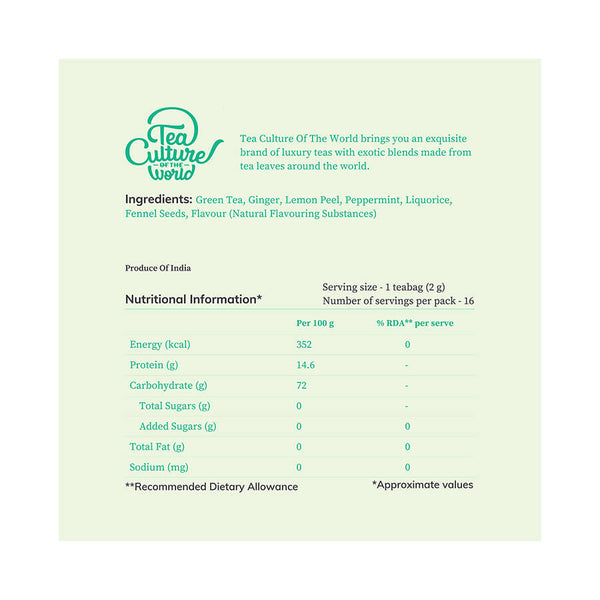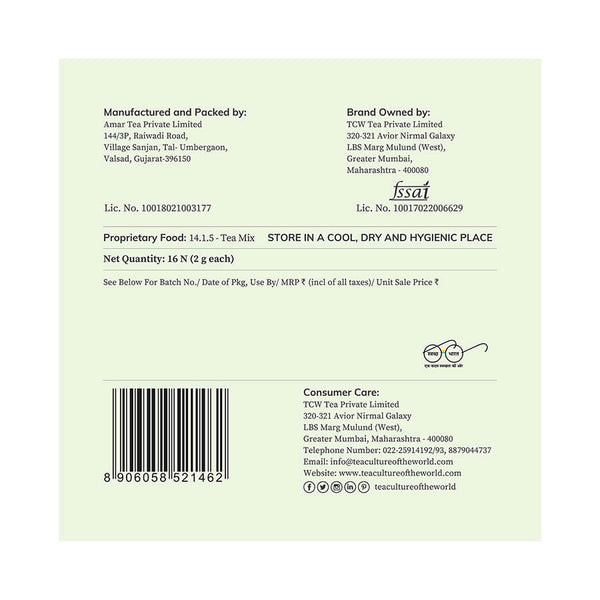 Early Indian texts identified the stomach as the key indicator of good health. In tune with ancient wisdom, we've created this power-packed blend of the best green tea, ginger, licorice and fennel. Enjoy its refreshing natural mint flavour, while its potent ingredients soothe and strengthen your digestion.
Indulge in a tea experience
For one cup of Easy Digest tea, open the sachet, remove 1 teabag and place it in your teacup. Pour 200ml of water freshly boiled at 80°C over the teabag and let the infusion steep for 3 minutes. Remove the teabag, add milk and sugar or honey and enjoy your refreshing tea.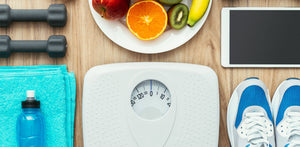 Here's to Your Health
<ul>
<li>According to Ayurveda fennel may aid in digestion.</li>
<li>It may soothe the gastrointestinal tract and reduce bloating.</li>
<li>Ginger has carminative effect and may reduce flatulence.</li>
</ul>
<div class="custom-disclaimer">
*Disclaimer: Ingredients used in the tea are known to contribute to the mentioned health benefits. These given benefits have not been evaluated by licensed medical bodies and are not intended to diagnose, treat, cure or prevent any disease
</div>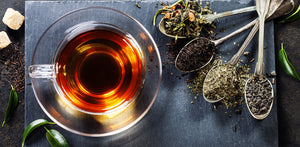 Tasting Notes
<strong>'Fresh, Minty'</strong><br/>
The Infusion<br/>
Aroma: <strong>Minty, Refreshing</strong><br/>
Appearance: <strong>Pale Gold</strong><br/>
Taste: <strong>Herbal with a minty aftertaste</strong><br/>

Tea Story

The traditional healing brews of India have always held a special magic, gently restoring the body to health with natural ingredients and ancient wisdom. This unique blend combines green tea sourced from India's tea estates, with ginger, licorice roots, fennel seeds and natural mint flavour. A tea that aids and strengthens digestion and keeps the digestive tract healthy over a period of time.