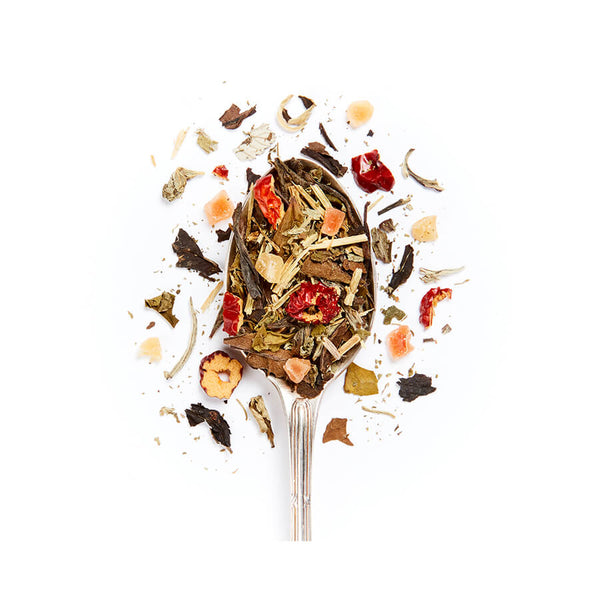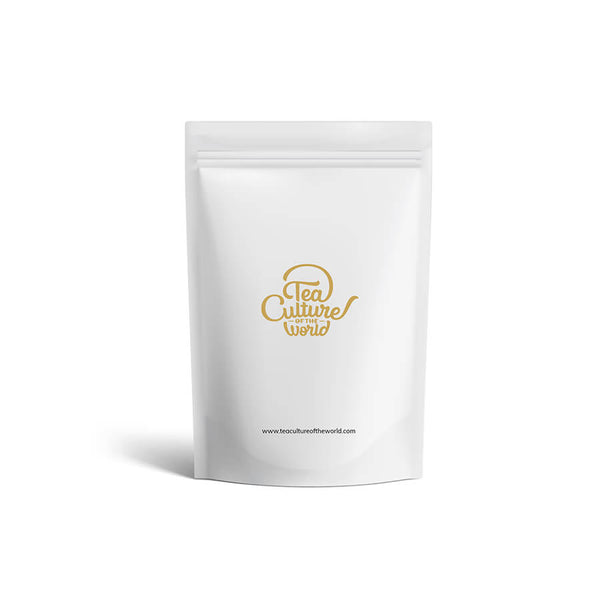 Whenever your mood or energy level needs a boost, brew up a cup of Energy Elixir. An exotic concoction of white tea, fruit and herbs, this energizing blend can perk up even the most tiresome day. Savour its brisk, lemony freshness and feel your spirits lift, almost instantly.
Indulge in a tea experience
For one cup of Energy Elixir, scoop 1 teaspoon of the leaves into a teapot. Pour 200ml of water freshly boiled at 85°C over the leaves and let the infusion steep for 3 minutes. Pour yourself a hot, flavorful cup and enjoy it on its own, any time of day.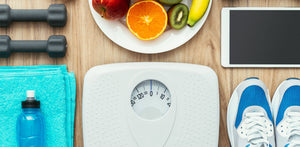 Here's to Your Health
<ul>
<li>Balance of electrolytes and minerals</li>
<li>Enhanced levels of minerals and Vitamin B & C</li>
<li>Emotional well-being</li>
</ul>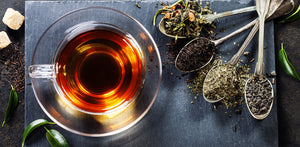 Tasting Notes
<strong>'Sweet, Fruity'</strong><br/>
The Liquor<br/>
Aroma: <strong>Herbal, Refreshing </strong><br/>
Appearance: <strong>Pale Peach </strong><br/>
Taste: <strong>Herbal, Citrusy, Sweet</strong><br/>

Tea Story

Energy Elixir is a unique blend of delicate flavour and potent effects. The red clover in the tea cleanses the blood, while lemon balm and nettle leaves soothe and calm you. Premium white tea leaves, raspberry leaves, red dates, papaya and natural citrus flavours make this tea as delicious as it is rejuvenating.