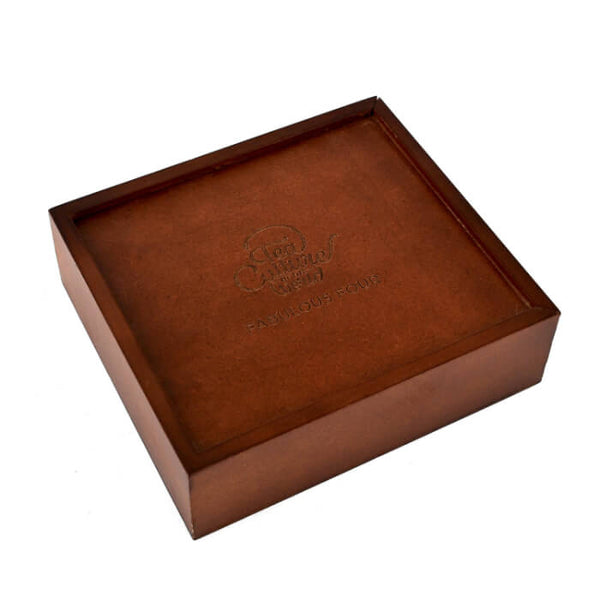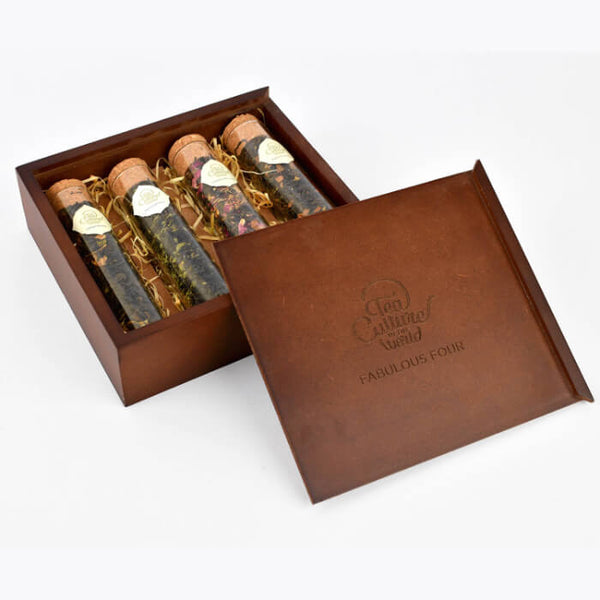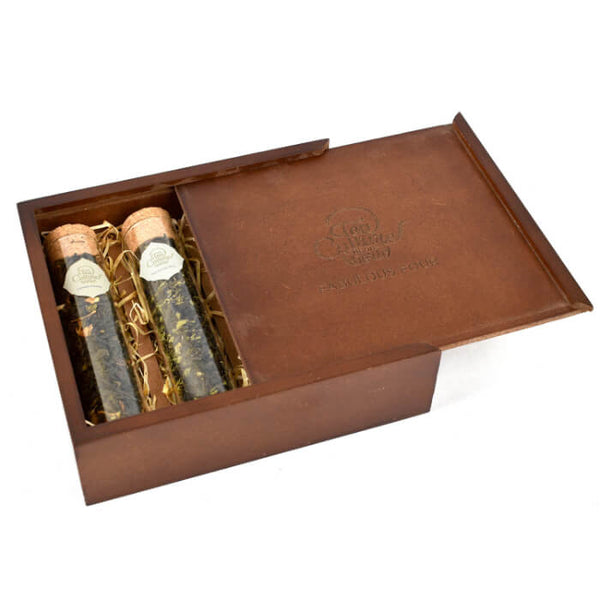 Fabulous four - The name says it all, Fabulous !!  Surprise yourself with this holistic wooden gift box, 4 Crystal clear glass tubes embodied with four mega hit loose leaves tea.
Lemon Honey - Refreshing blend of zesty lemon, honey, and green tea leaves
Moroccan Mint - A refreshing blend of green tea with mint.
Kashmiri kahwa- An enchanting blend of green tea and Kashmiri spices.
Flowery bouquet -  Delicate blend of green tea, rose petals, hibiscus, and licorice roots.