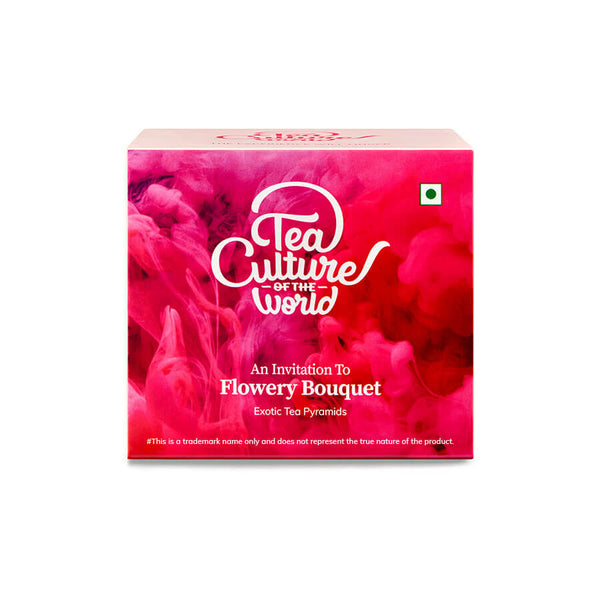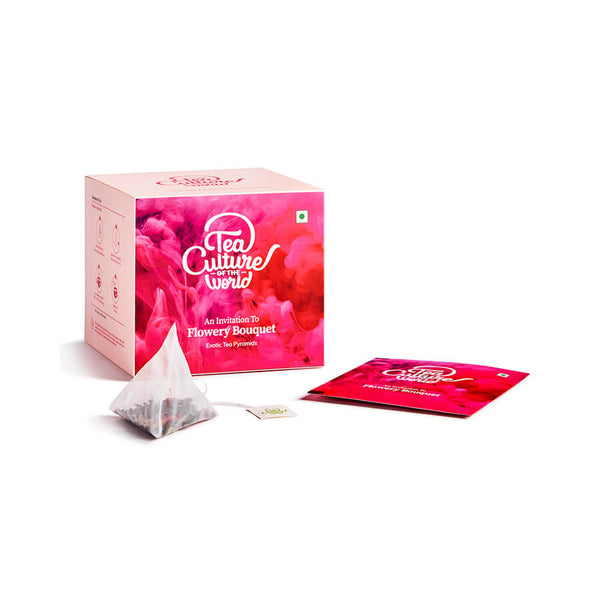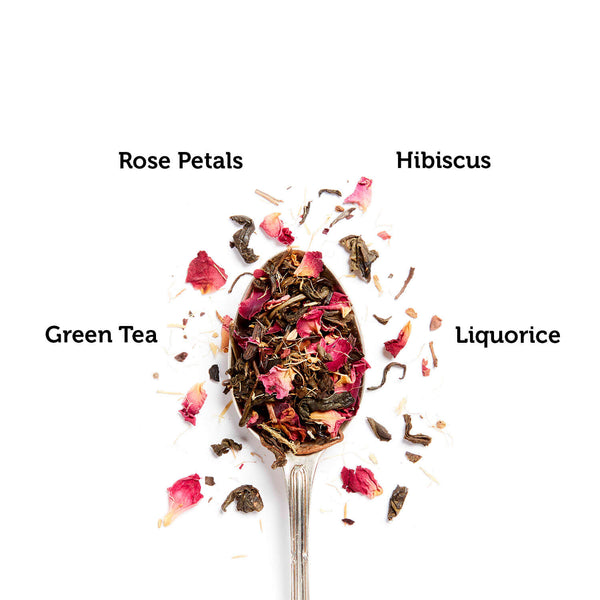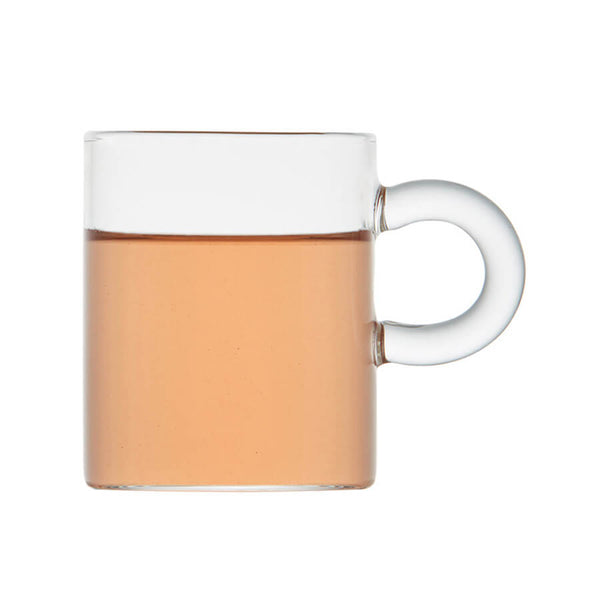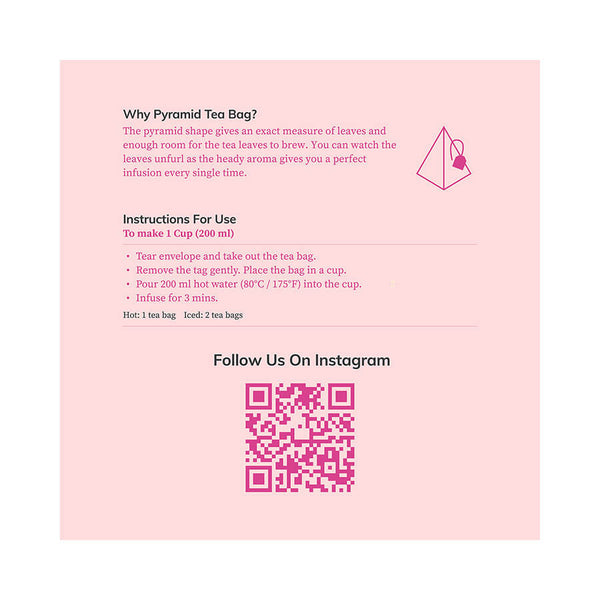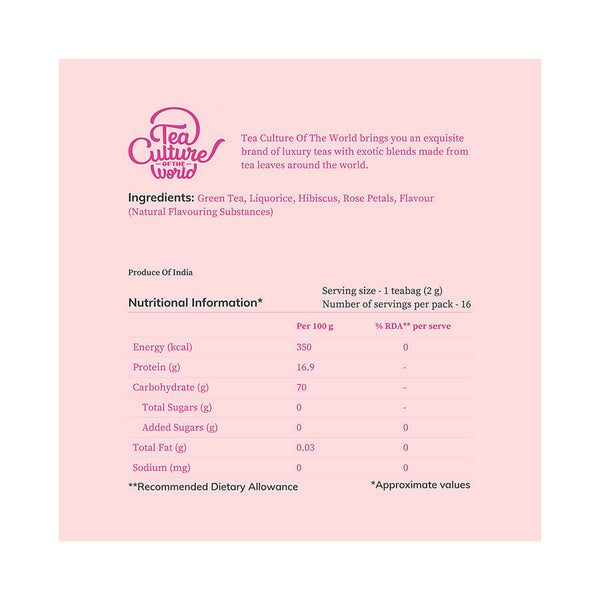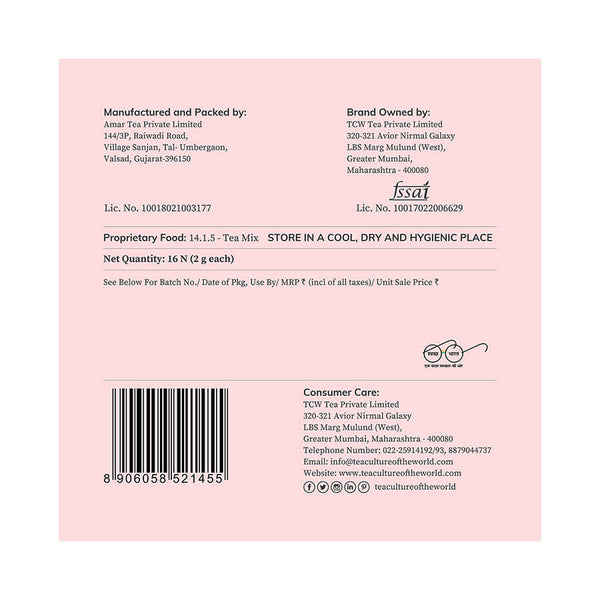 If the fragrance and charm of a garden could be distilled into a tea, it would be Flowery Bouquet. A pink, fragrant brew, Flowery Bouquet blends rose and hibiscus flowers and earthy liquorice roots with the mild flavour of green tea. Savour its delicate sweetness, while its potent antioxidants and Vitamin C leave you in a rosy glow of well-being.
Indulge in a tea experience
For one cup of Flowery Bouquet tea, open the sachet, remove 1 teabag and place it in your teacup. Pour 200ml of water freshly boiled at 80°C over the teabag and let the infusion steep for 3 minutes. Remove the teabag and savour your hot, fragrant tea, on its own, at the end of the day.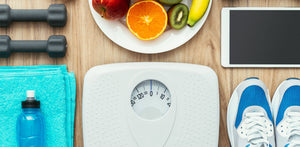 Here's to Your Health
<ul>
<li>Hibiscus is said to condition the scalp and improve hair health.</li>
<li>Anthocyanins in rose petals may have beneficial effect on skin health.</li>
<li>Antioxidants in green tea may protect against chronic diseases such as cancer and heart diseases.</li>
</ul>
<div class="custom-disclaimer">
*Disclaimer: Ingredients used in the tea are known to contribute to the mentioned health benefits. These given benefits have not been evaluated by licensed medical bodies and are not intended to diagnose, treat, cure or prevent any disease
</div>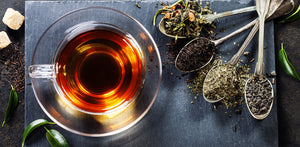 Tasting Notes
<strong>'Delicate, Sweet'</strong><br/>
The Infusion<br/>
Aroma: <strong>Floral, Heady</strong><br/>
Appearance: <strong> Rose </strong><br/>
Taste: <strong>Sweet, Delicate, Floral</strong><br/>

Tea Story

Flowery Bouquet is a perfect blend of delectable flavour and good health. A medley of the best organic green tea, rose petals and hibiscus, it has licorice roots for an unexpected earthy flavour. Vitamins and minerals in the roots and flowers combine with powerful green tea antioxidants, to give you a rich, flavourful and healthy brew.