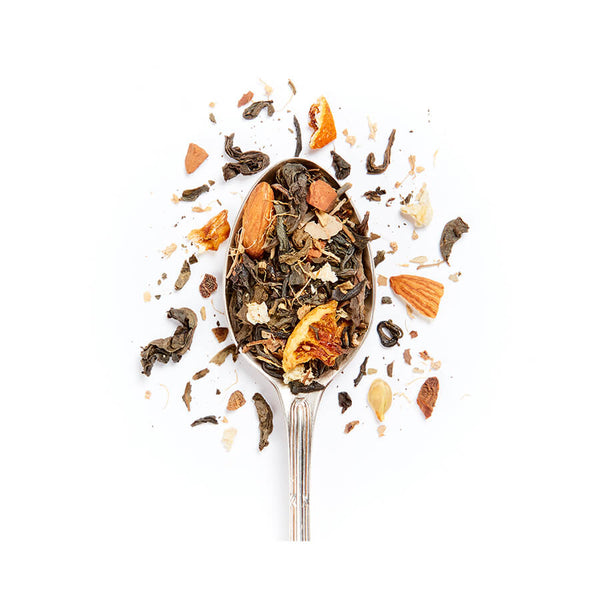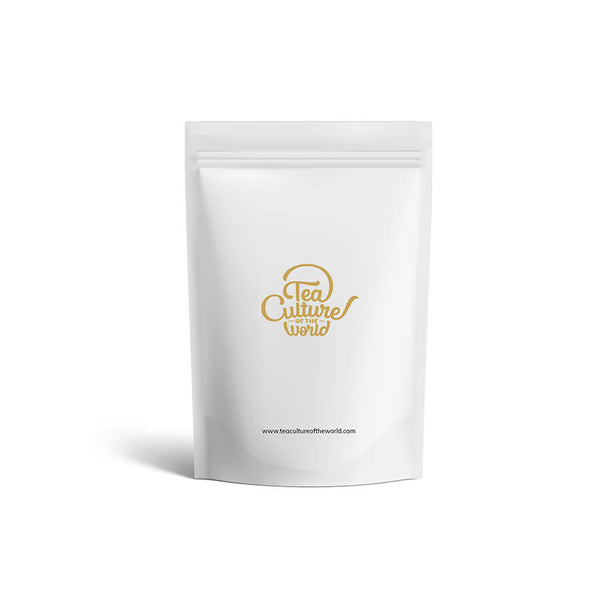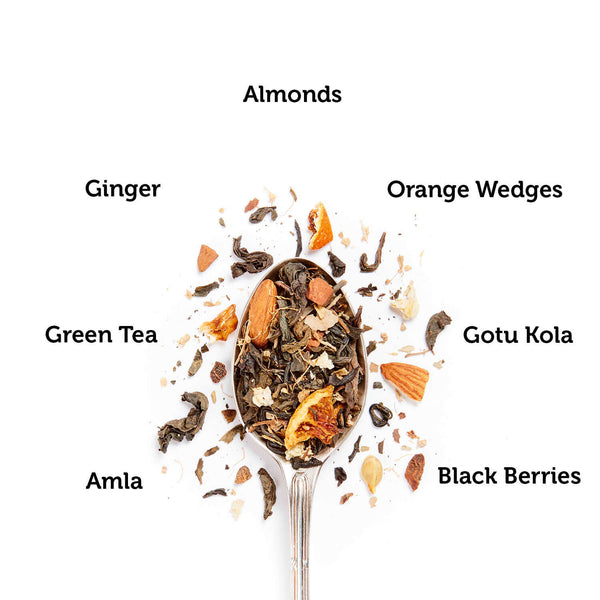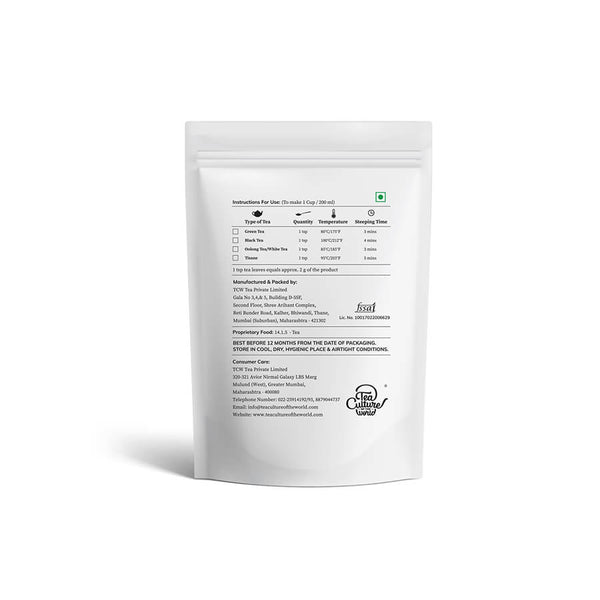 Can a tea fight the march of time? Our unique blend of green tea, herbs, fruit and nuts gives you with the power to keep age at bay and enjoy a wonderful sense of well-being. Savour its beautifully balanced taste while you stay forever young.
Indulge in a tea experience
For one cup of Forever Young tea, scoop 1 teaspoon of the leaves into a teapot. Pour 200ml of water freshly boiled at 80°C over the leaves and let the infusion steep for 3 minutes. Pour yourself a hot, flavorful cup and enjoy it on its own, any time of day.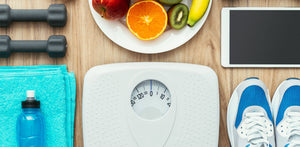 Here's to Your Health
<ul>
<li>Supple and fresh skin</li>
<li>Reduces fine lines and dark circles</li>
</ul>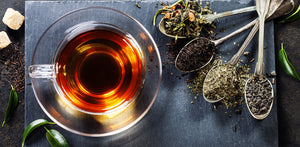 Tasting Notes
<strong>'Spicy, Herbal'</strong><br/>
The Liquor<br/>
Aroma: <strong>Fresh, Herbal </strong><br/>
Taste: <strong>Deep Green, tinged with yellow
Taste: Tangy, Nutty</strong><br/>

Tea Story

This unique tea brings together some of nature's most potent ingredients – powerful green tea antioxidants; ginger and gotu kola which reduce muscle fatigue, inflammation, fine lines and wrinkles; gooseberries, blackberries and almonds, which are nutrient-rich and also keep you looking young. Enjoy the balanced, delicious flavour of this brew, as well as the compliments on your youthful appearance!