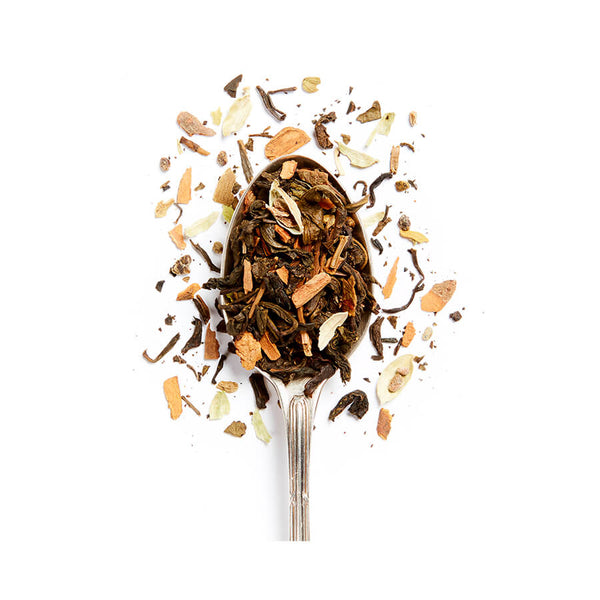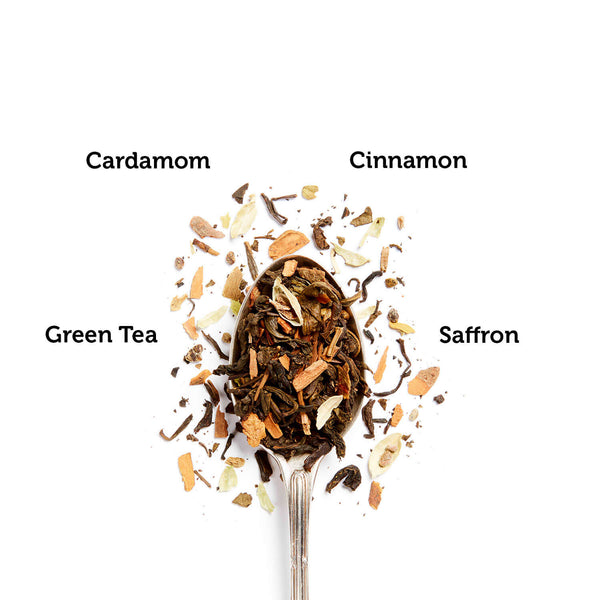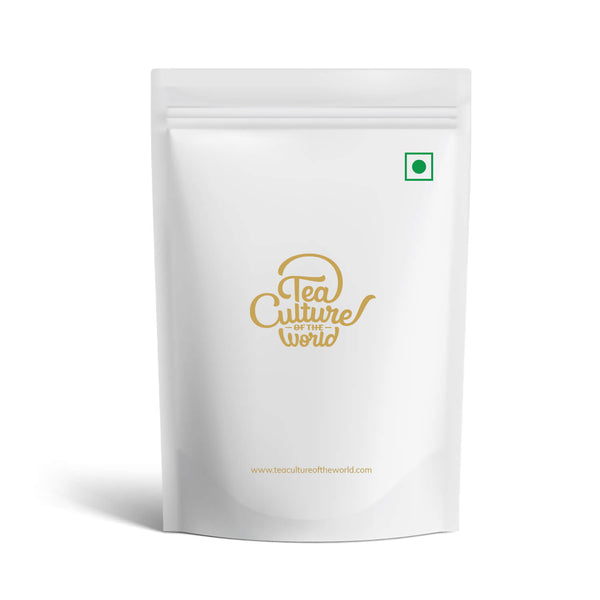 Luxury is a cup of molten gold tea, laced with almonds and spices from Paradise. Our Kashmiri Kahwa lives up to legend; the richness of authentic Kashmiri dry fruit and spices infuse fine green tea, to create an intensely flavoured, golden blend. One taste and you're transported to one of the most beautiful places on earth. 
Indulge in a tea experience
For one cup of Kashmiri Kahwa tea, scoop 2 teaspoons of the leaves into a teapot. Pour 200ml of water freshly boiled at 80°C over the leaves and let the infusion steep for 3 minutes. Pour yourself a hot fragrant cup; you'll find that delectable Kashmiri Kahwa is perfect by itself, any time of day.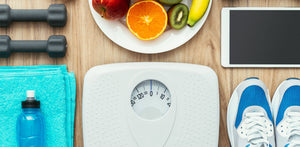 Here's to Your Health
<ul>
<li>Detoxified system </li>
<li>Reduced cholesterol levels</li>
<li>Regulated blood pressure</li>
<li>Youthful appearance</li>
</ul>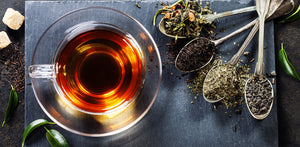 Tasting Notes
<strong>'Rich, Spicy'</strong><br/>
The Liquor<br/>
Aroma: <strong>Intense, Spicy</strong><br/>
Appearance: <strong>Golden </strong>
Taste: <strong>Well-balanced, Flavourful with notes of cardamom and saffron</strong><br/>

Tea Story

The richness of saffron complements cardamom, cloves and cinnamon, creating an unforgettable fragrance as the tea brews. Almonds and premium green tea harmonize with the spices, giving you a rich, delectable and refreshing brew.