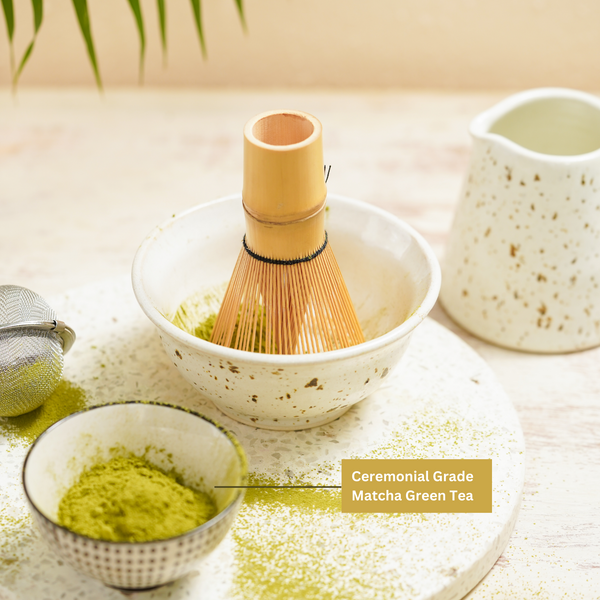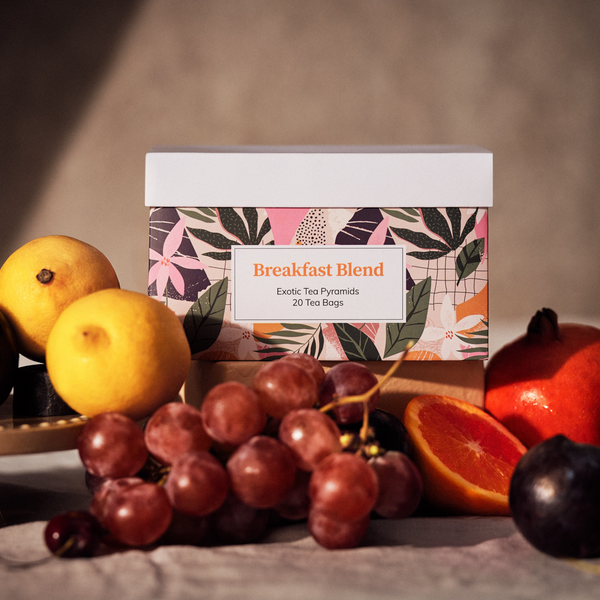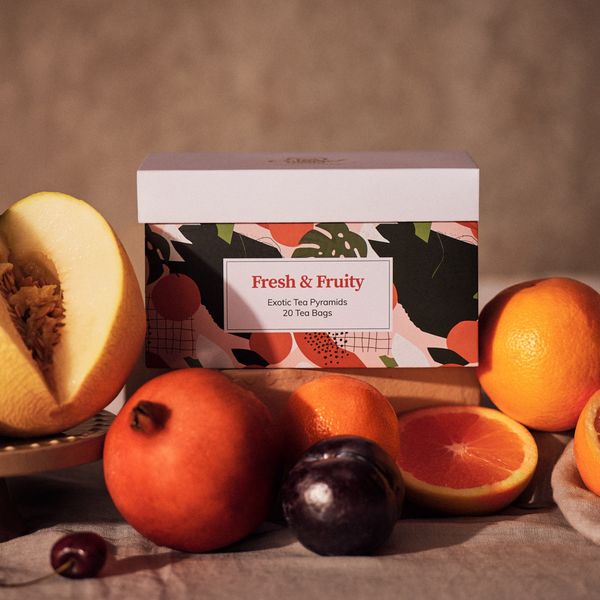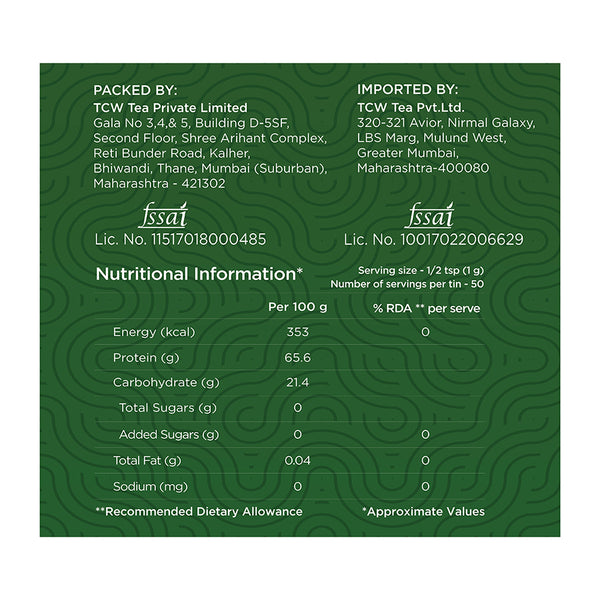 Matcha - Ceremonial Grade (Japanese Green Tea)
Our Ceremonial Grade Matcha is the finest green tea powder you can find. Crafted with precision, it's perfect for those who appreciate the finer things in life.
Contains: Ceremonial Grade Matcha - 50 Gram
Indulge in a tea experience
To make one cup of Matcha tea, whisk half a teaspoon of the powdered tea with 200ml water, freshly boiled at 80°C. A hot cup of Matcha tea, accompanied with a rich white chocolate, is a lovely indulgence at any time of day.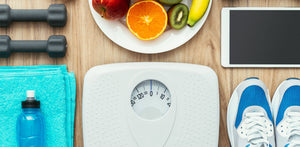 Here's to Your Health
<ul>
<li>Antioxidant Powerhouse</li>
<li>L-theanine, promotes alertness and relaxation</li>
<li>Unlike coffee, provides a steady release of energy</li>
<li>Healthier, glowing skin by reducing inflammation</li>
<li>Slow down skin aging</li>
</ul>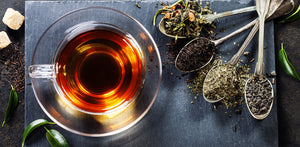 Tasting Notes
<strong>'Sweet, Slightly astringent'</strong><br/>
The Liquor<br/>
Aroma: <strong>Fresh and Vegetal</strong><br/>
Appearance: <strong>Vibrant Green </strong><br/>
Taste: <strong> Delicately sweet, Smooth flavour with slight astringency</strong><br/>

Tea Story

Originally used to create an elixir for long life by Buddhist monk Elsai Eisai, Matcha has evolved from the beverage of monks and aristocrats to be enjoyed by everyone. The Japanese invest ceremony and ritual in the making of Matcha tea. The master of the tea ceremony creates an infusion in a traditional bowl, using a traditional ladle and whisk. The tea is prepared individually for every person present, embodying the Japanese philosophy of Ichigo Ichie, which means that every human interaction is unique and will not be repeated.