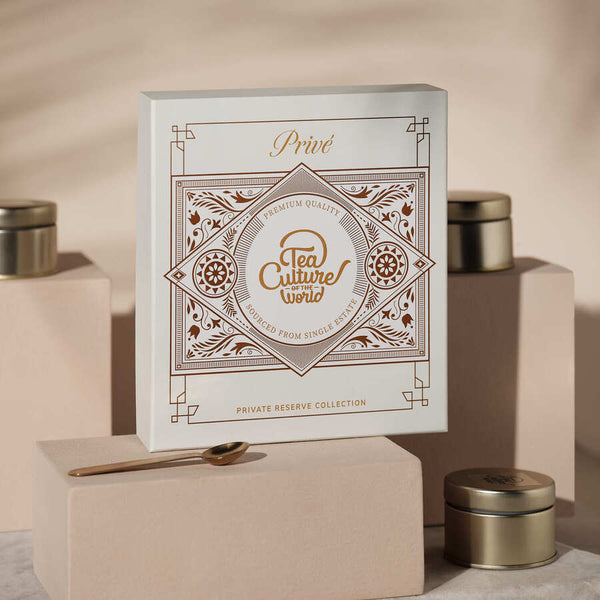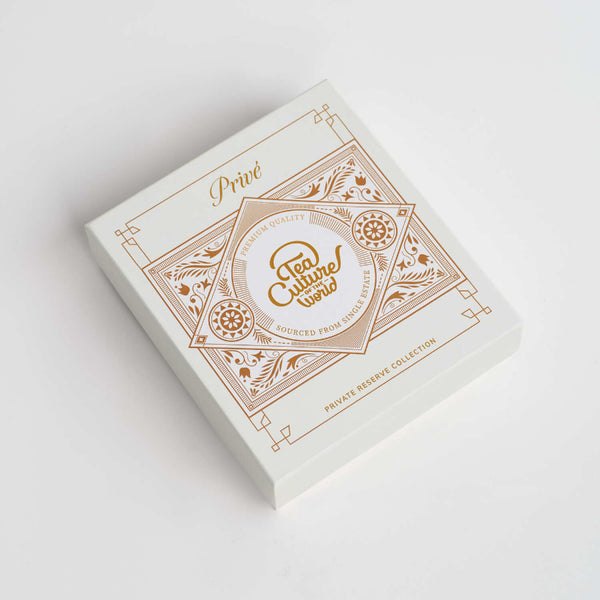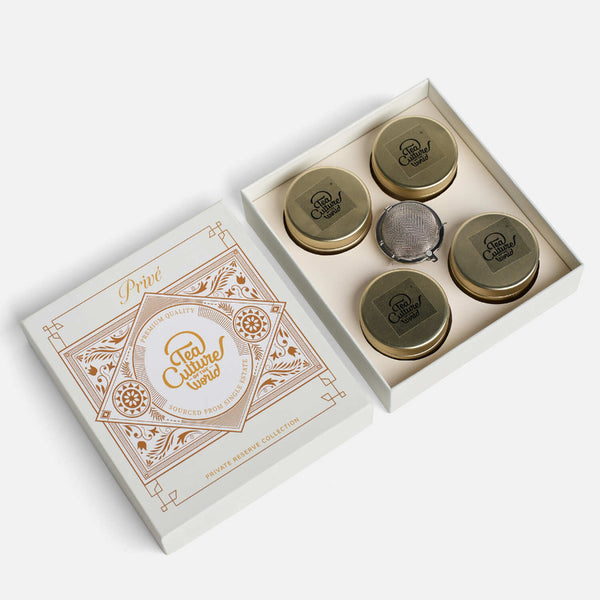 Prive Private Reserve Collection 1
Contents:
Experience luxury with Privé's Private Reserve Collection - A white gift box with 4 delightful tea flavors and a stainless steel mesh ball infuser.

Gift box contains tea in 4 tins of 25g each, featuring the exquisite flavors of Sour Cherry & Orange, Chocolate Truffle, Vanilla Nougat, and Mango Love.

Elevate your tea-drinking experience with high-quality loose tea leaves that provide a fresh and invigorating taste.

The included stainless steel mesh ball infuser ensures a seamless steeping process, allowing you to enjoy your tea at the perfect strength.

Thoughtfully packaged in an elegant box with dimensions of 20 L x 18 B x 5 H cm. – perfect for gifting or personal indulgence.