Could there be a better way to start the day? Sip on a rich, malty cup of Assam Leaf, fresh from India's sun-kissed tea estates, as you scan the headlines of your newspaper. It's sure to wake you up and prime you for a great day ahead.
Indulge in a tea experience
For one cup of Sun-kissed Assam tea, slip 1 of our tea bags into a teapot. Pour 200 ml of water freshly boiled at 100°C over the teabag and let the infusion steep for 4 minutes. Pour yourself a hot, flavourful cup and enjoy it with milk and sugar or honey.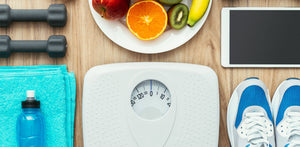 Here's to Your Health
<ul>
<li>Antioxidants in tea may protect against chronic diseases such as cancer and heart ailments.</li>
<li>Black tea contains caffeine that is said to improve alertness and mental focus.</li>
</ul>
<div class="custom-disclaimer">
Health Benefits: These given benefits have not been evaluated by licensed medical bodies and are not intended to diagnose, treat, cure or prevent any disease.
</div>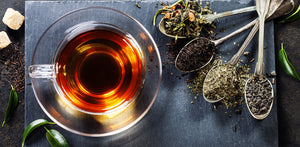 Tasting Notes
<strong>'Rich, Malty'</strong><br/>
The Infusion<br/>
Aroma: <strong> Fresh </strong><br/>
Appearance: <strong>Amber </strong><br/>
Taste: <strong>Robust, Tangy, with a malty aftertaste</strong><br/>


Tea Story

From the wind-swept hilly estates of Assam, the world's largest tea-growing region, comes this perfect breakfast tea. Botanically known as Camelia sinensis var. Assamica, this tea is native to India; China and Assam are the only regions in the world with their own native tea variety. Assam tea was first noticed by a European traveler in the 17th century, who recorded the use of the leaves in the diet of local Assamese. Today the whole world loves the rich, malty amber brew of the Assam leaf.