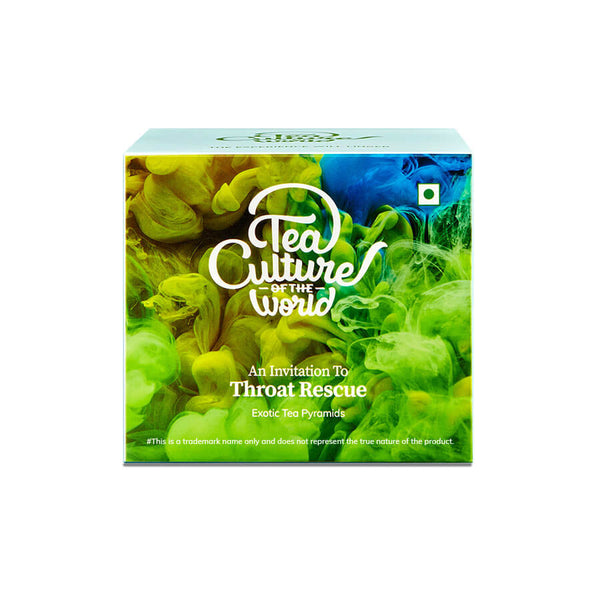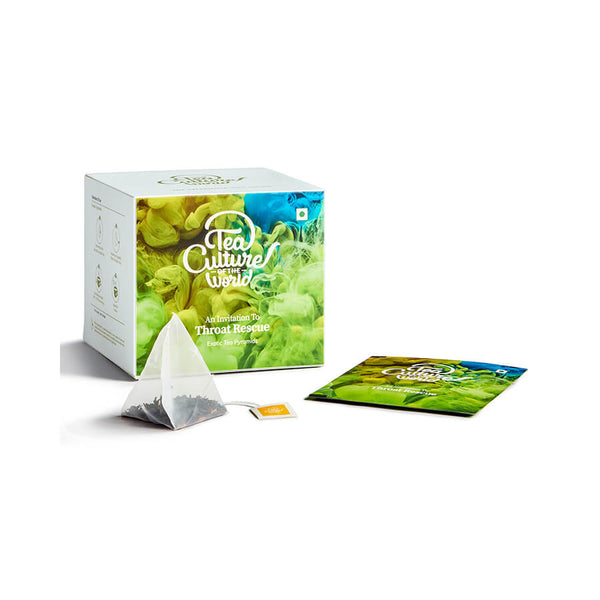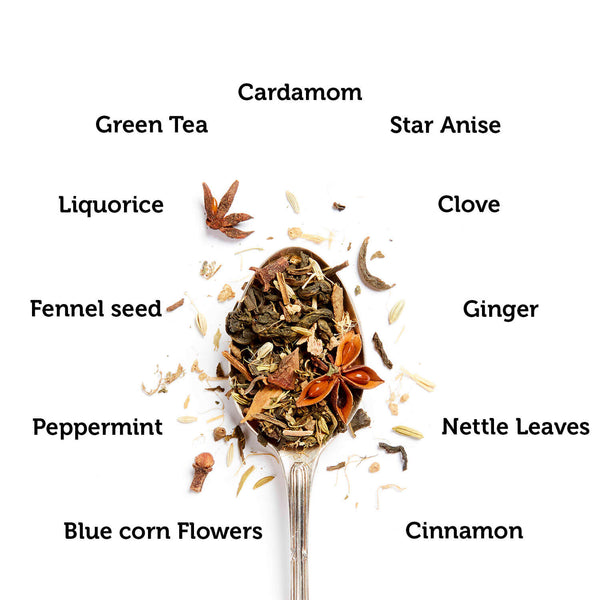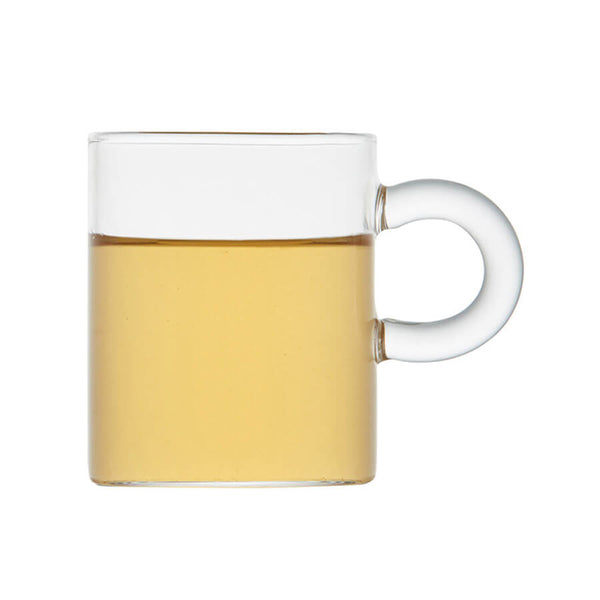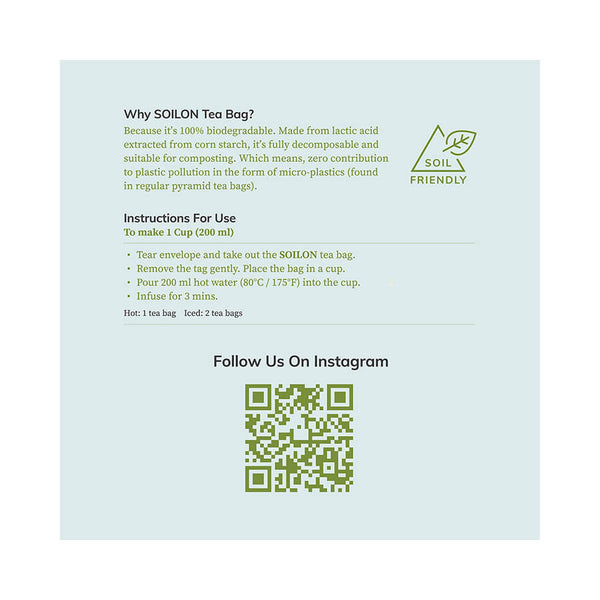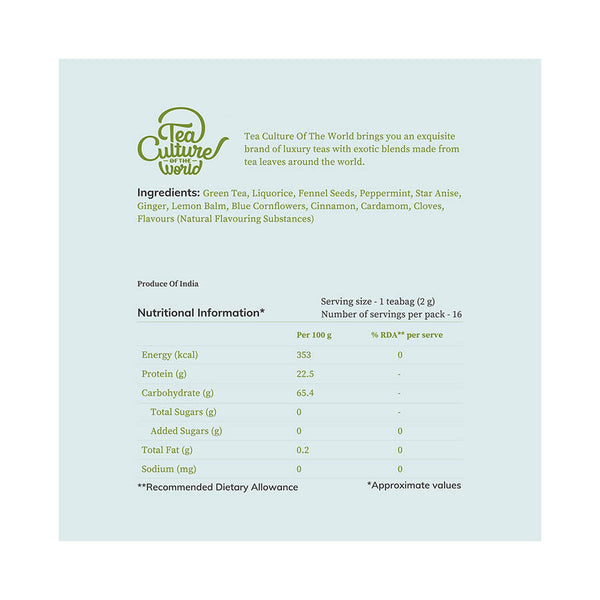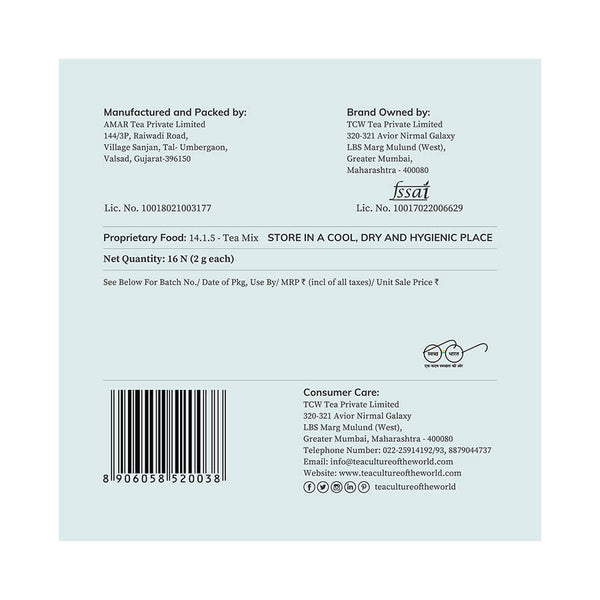 Soothe away the pain and discomfort of a sore throat with this excellent blend of green tea, herbs and spices. Let the carefully-chosen ingredients heal inflammation, alleviate infection and restore you to good health, while the refreshing, flavourful tea perks up your spirits.
Indulge in a tea experience
For one cup of Throat Rescue tea, open the sachet, remove 1 teabag and place it in your teacup. Pour 200ml of water freshly boiled at 80°C over the teabag and let the infusion steep for 3 minutes. Pour yourself a hot cup and savour its piquant taste, any time of day.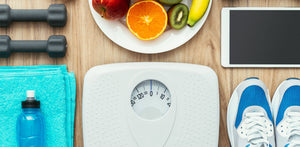 Here's to Your Health
<ul>
<li>As per Ayurveda, ginger is known to help relieve symptoms of cough and seasonal allergies.</li>
<li>Star anise and cinnamon are known to soothe a sore throat.</li>
<li>Antioxidants in green tea may protect against chronic diseases such as cancer and heart diseases.</li>
</ul>
<div class="custom-disclaimer">
*Disclaimer: Ingredients used in the tea are known to contribute to the mentioned health benefits. These given benefits have not been evaluated by licensed medical bodies and are not intended to diagnose, treat, cure or prevent any disease.
</div>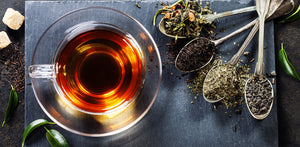 Tasting Notes
<strong>'Herbal, Spicy'</strong><br/>
The Infusion<br/>
Aroma: <strong>Spicy, Minty</strong><br/>
Appearance: <strong>Pale Brown</strong><br/>
Taste: <strong>Mild, infused with spice</strong><br/>

Tea Story

Throat rescue is a wonderful, all-natural infusion, carefully formulated to soothe, relieve and heal sore throats. Green tea blended with liquorice, fennel seeds, peppermint, star anise, ginger, nettle leaves, bluecorn flower, cinnamon, cardamom and clove combine to soothe irritation and pain, heal inflamed tissue and alleviate infection.